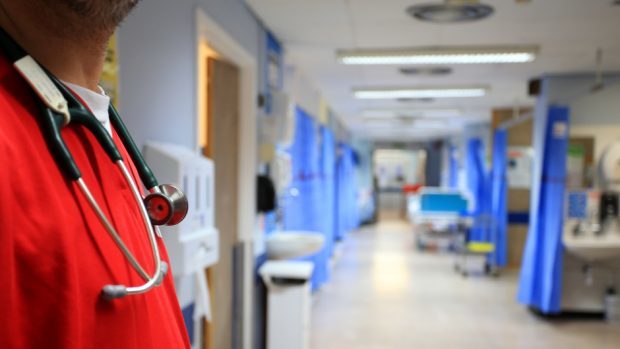 The Press and Journal contacted all non-executive members of the NHS Highland board individually to discover their thoughts on the claims of a bullying culture being present in the health board.
All board members were asked what they thought of the claims, what they believed should be done to address these allegations and whether or not they believed there should be an independent inquiry – something the four whistleblowing medics have consistently called for.
All board members believed that on the basis of evidence provided to NHS Highland, no recurring trend of a "systematic" culture of bullying exists. They all called for the four medics – three GPs and a consultant who also serve on local health panels – to speak directly to management and lay out their evidence.
Scottish Government accused of 'brushing off' NHS Highland bullying
Highland Council representative on the NHS Highland board, Deirdre Mackay, said: "We want to find out what this evidence may be and we have invited the clinicians to come forward and we were, and still remain, keen to meet with them at the earliest possible opportunity.
"It was disappointing not to be taken up on our initial offer.
"Communication is at the heart of everything. The only way to move forward is if you have people around the table discussing the ways in which to move forward so it is very frustrating."
Alasdair Lawton said: "If anything comes of this and we do conduct a review of our processes and procedures then I feel that is not necessarily a bad thing. We would review normally but if it increases confidence in the organisation then that is a good thing for me."
Members remain open to meeting with the whistleblowing doctors and believe until such time as the reported 100 cases are presented before the board, that progression steps to addressing the allegations cannot be made.
Gaener Rodger said: "Only when we get to the root of what has happened and how many people feel they are being bullied, what kind of bullying is happening, what effect that is having on them and the care they are delivering – I think only then can we address what we are going to do about it."
Board members also requested that current processes and procedures be exhausted before and independent inquiry into the matter be conducted.
Ann Clark said: "We are dealing with it appropriately. If we actually get an opportunity to see the evidence and it suggests our view is wrong, then I remain open to reconsidering all options to get to the bottom and fully investigate what we are dealing with."
Non-executive director Adam Palmer said: "I think that those involved have sufficient credibility to ensure the appropriate actions take place."
Mary-Jean Devon said: "It would be a dreadful waste of the public purse to not investigate thoroughly ourselves first."
NHS Highland being torn apart
The chairman and executive directors of the board issued a joint statement in answer to our third question, and referred us to previous statements for the first two.
The group, including chairman David Alston, chief executive Elaine Mead and Medical Director Rod Harvey, said: "We all joined the board of NHS Highland because we care very much about the NHS and the services we provide for the people of the Highlands." They added that they felt like NHS Highland was "being torn apart" and called for all evidence to be shared with them.
---
>> Keep up to date with the latest news with The P&J newsletter
---
The statement added: "For the four doctors to make a public claim that 'a thread of cruelty has purposefully been spun throughout NHS Highland' simply cannot go unchallenged.
"We feel sure that everyone who cares about the NHS will share the view that our patients, staff and public deserve better and we are calling on everyone to make their voice heard."
In response to calls from the whistleblowers for a public inquiry, they gave a fresh response through the NHS press office.
The statement read: "We will of course fully participate in any independent exercise should that be proven to be necessary as we have nothing to hide. But our own investigations simply do not point to what is being alleged.
"Surely, therefore it is in everyone's interest that any evidence is shared. This remains very concerning as the allegations also include patient safety concerns.
"To date, all that we are sighted on is one non-specific example from 2011 which we are doing our very best to look into. Hopefully, the meeting proposed with the four doctors for next week will shed some light on the matter and will clarify detail of any safety concerns.
"We are also in the process of setting up a meeting also for next week inviting all doctors from across the organisation to feed-back our findings to date and listen to their views.
"On the matter of a public inquiry, these have previously been held where there is large-scale loss of life, serious health and safety issues, failure in regulation or other events of serious concern.
"In Scotland this has included the Penrose Inquiry, Dunblane Massacre and Piper Alpha."