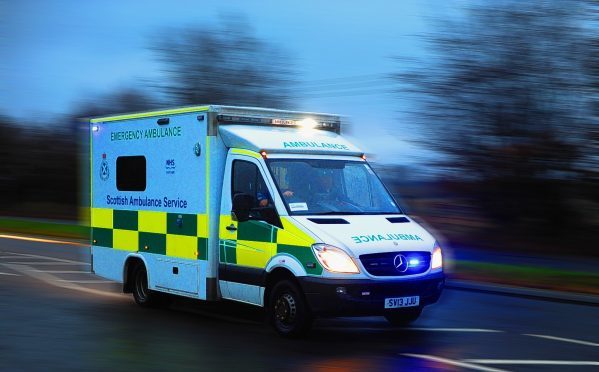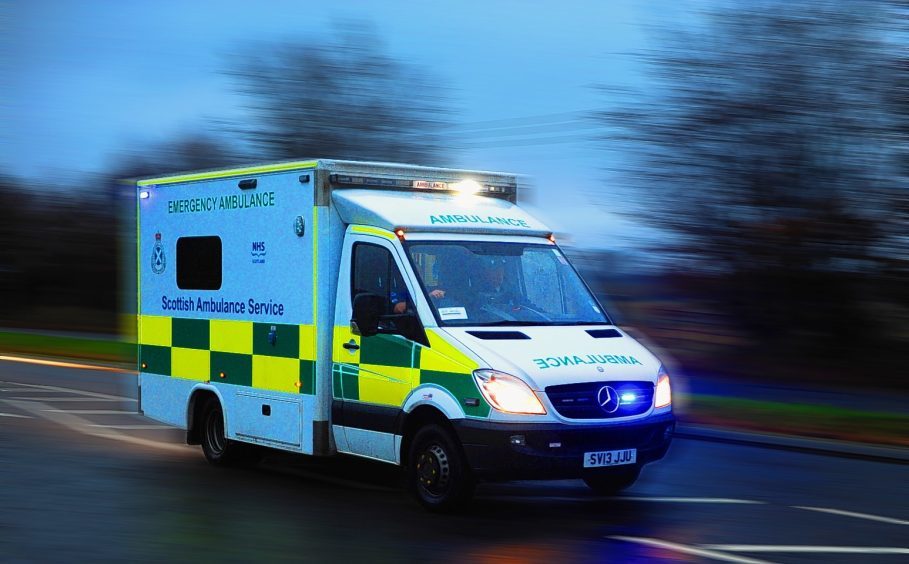 Ambulance services in the north are being "stretched to breaking point" as sick leave levels of paramedics soar, union chiefs have claimed.
A staggering 137 paramedics have signed off ill in the past seven months – almost reaching the total for the entire year of 2017/18 already.
John Marr, secretary of the GMB Union, said: "Paramedics are being placed under increasing pressure and more and more are needing to take time off work.
---
>> Keep up to date with the latest news with The P&J newsletter
---
"As far as stress and mental health issues that is a real concern for us.
"The job of a paramedic has taken on a new life from their role 20 years ago. They are the first line of defence, but that demand puts them under a great deal of strain and stress.
"There needs to be more staff provided and stations should be manned 24/7 across the north, particularly the A9 corridor."
He added: "We call on the Scottish Ambulance Service (SAS) to provide more staff to take the strain off those currently employed. Staff are being stretched to breaking point."
Figures obtained by the Press and Journal under Freedom of Information regulations show that 64 paramedics in the Highland region have taken time off sick since April – compared to 70 for the entire 2017-18 period. The islands figures are eight and 14 respectively.
For Grampian, including Moray, the number for 2018 since April so far stands at 65, just two below the number for 2015/16.
Highlands and Islands Labour MSP Rhoda Grant said: "It is extremely worrying that the number of ambulance staff off sick is already pushing to the level for the whole of last year and it's only November.
"We know that staff in front-line services are under increasing pressure and I will be asking SAS why the numbers are high and what they are doing to combat sickness and stress.
"All services are struggling with the knock-on effect of austerity and this is difficult for those off sick and those struggling to fill the gaps."
Caithness and Sutherland MSP Gail Ross said a recent investment of nearly half a million pounds in Caithness for a new vehicle, 24-hour shift patterns and more staff has improved things.
She called on this model to be repeated across the north, adding:  "I am concerned that sickness levels in other areas are higher and will look to work with the Scottish Ambulance Service to reduce this in any way we can."
A Scottish Ambulance Service spokesman said: "Working for the ambulance service is a rewarding job – it has its challenges however, so staff wellbeing is something we take very seriously which is why we do all we can to support staff through sickness and stress.
"We provide professional counselling and support services, we work closely with support organisations such as The Ambulance Staff Charity and our managers work closely with our trade union partners to prevent stress and promote well-being.
"Meanwhile, we are doing all we can to boost staff numbers – we have recruited eight new staff for our station in Elgin, new specialist paramedic posts in Grampian and new posts for our station in Dufftown."
Recent problems for the service
The ambulance service in the north has suffered a number of problems in recent times.
Crews failed to meet their target response time in almost 40% of "life threatening" call-outs in the north and north-east.
Since the start of 2017 there have been 3,839 responses to 999 calls which have taken too long in the north division, out of a total of 10,104.
The proportion of responses to "immediately life threatening (ILT)" incidents which were met within the eight-minute target fell in the division in every year since 2013, from 71.9% to 62.98% last year, and down to 59.3% in the first four months of 2018.
The average response time has also dropped in each year in Grampian and the Highlands and islands, from 7.55 minutes in 2013 to 9.48 minutes this year.
Recently, crews were called to attend to a man who ultimately died of hypothermia in his garden.
Paramedics were unable to reach Jack Thomson, from Sauchan in Aberdeenshire, until 90 minutes after a 999 call was placed by his neighbour because two other calls were made at roughly the same time and graded as being more serious. Mr Thomson died of hypothermia in September.
A probe found that the delay was the result of "exceptionally high levels of demand" caused by "a number of very urgent, high priority calls".
An SAS spokeswoman said: "This was a tragic incident and we have met the family to offer our sincere condolences.
"At the meeting, we were able to discuss the case in detail and explain that we were experiencing exceptionally high levels of demand with our crews responding to a number of very urgent, high priority calls.
"Unfortunately, this meant that we weren't able to get to Mr Thomson as quickly as we would have liked."