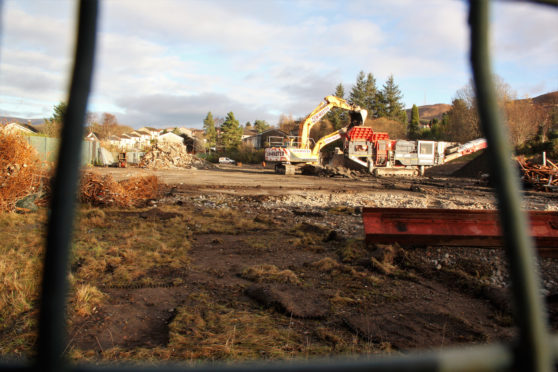 Two major housing developments in Fort William will provide 438 new homes to the town over the next few years, if planning permission is granted for both schemes.
Highland Council held a public drop in event at Lundavra Primary School in Fort William yesterday on proposals to create new social housing homes at the former Upper Achintore Primary School site.
The consultation showed off plans to develop 38 mixed dwelling houses on the site
A planning application for up to 400 houses was lodged with Highland Council last week . Developers Link Group wants to progress its detailed plans for the first 200 homes, with drawings due to be shown to the community by the beginning of February.
It is hoped, by developers, that both schemes will get underway by summer 2019.
A council spokeswoman said: "The drop-in event was a chance for people to come and find out more about the plans to create new housing for social rent and mid-market rent, give their feedback and put forward any comments and suggestions."
Councillor Niall McLean said: "Unless we want our young people living in bus stops, now is the time to get on with helping to house everyone in Fort William.
"There is lots of housing in the pipeline for the town, but we really need to make sure it is delivered.
"We also have to make sure those people who are living in council housing at the moment are not left behind. There is the potential of some major problems in housing in Lochaber – and while shiny new houses are coming through the system, we can not forgot those houses. Problems still need to be resolved."
One woman, Heather MacLeod, attending the event said: "It is vital that we get more housing into Fort William. We are creaking at the edges with many people not able to secure housing of any type. How can the town develop without houses for people to live in?"
A planning application from developer Link Group has been lodged with Highland Council for up to 400 dwellings, with more detailed plans for the first 200 homes in Upper Achintore.
Developers are planning a second community consultation on February 4 in Lundavra Primary School, Fort William.