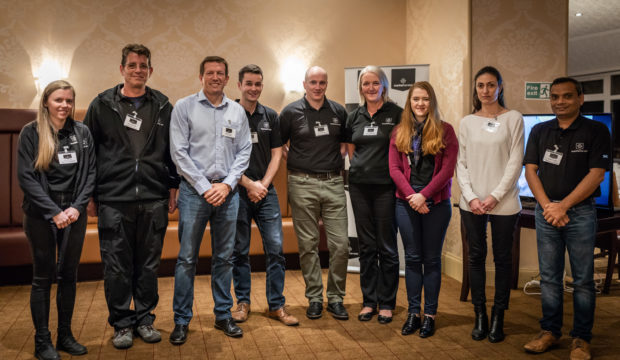 The operators of a new £125million fish feed plant on Skye has so far recruited 37 of 53 staff prior to opening next year– and have pledged that 60% of the workforce will be local.
The new factory at Kyleakin is expected to provide a £2 million boost to the local economy.
The bosses from Mowi – formerly known as Marine Harvest – hosted a special "wine and cheese" event to meet dozens of members from the local community.
Site manager Kevin O'Leary said: "We organised the evening to give people the opportunity to find out more about the feed plant as we gear up to opening next year.
"Several members of our team were there and we were delighted to meet so many people from the local area and provide an update on what's happening at the feed plant."
He added: "The local community has been very patient during the construction of the new feed mill and many residents have also helped with the relocation of our international staff who have now settled in the area. We felt it was important to say a large thank you to them."
The operators are gearing up to the opening with more than half the workforce now in place.
Another six are due before the end of this year and the full complement of staff should be in place by the end of January.
Mowi is investing £225,000 on a comprehensive training scheme.
The jobs available at the feed plant have meant that some of the new team are people who have been able to move back to the area where they grew up.
James Mackay, a feed plant shift process controller, and his wife, Jenna, have now returned to raise their family.
He said: "My wife was born and bred in Kyleakin and I'm from Harris originally. Having worked in Glasgow for the last 12 years when the opportunity to work for Mowi in Kyleakin came up I grabbed it with both hands.
"We have a young son and a lot of relatives here so to be able to raise our family here is very special."
The feed plant has also proved a real draw for staff with specialist skills and knowledge in engineering, finance, feed and safety management from across the globe.
Seven nations will be represented in the workforce at Kyleakin including Italy, India, Norway and Germany.