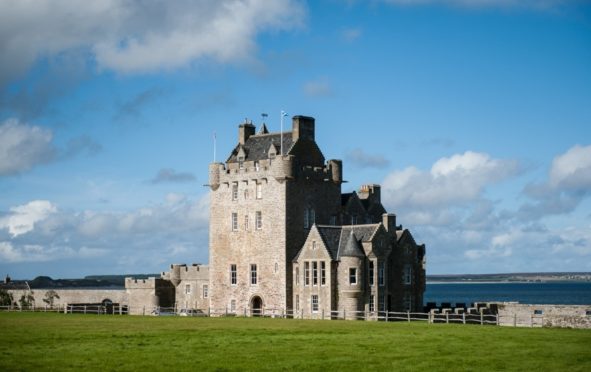 An Australian family say the owners of a luxury north hotel have "ruined" their dream Christmas by shutting the premises just days before they were due to arrive for a long-awaited festive break.
Six members of the Sinclair family have booked flights to the UK, where they were to meet up with four relatives living in Surrey before a planned five-night stay at Ackergill Tower from Saturday.
The party of ten chose the destination because of of its close proximity to Sinclair Bay, the ancestral home of the Sinclair clan.
Luxury north hotel shut down as plans to turn it into holiday home for rich American take shape
They have now accused the owners of the 15th Century establishment, Clarenco, of showing them "utter contempt" by closing the venue without warning and suggesting they instead stay at Mingary Castle – 230 miles away.
Jennifer Sinclair, who lives in Surrey, said the firm was still debating the £6,250 bill for the stay even after all 40 members of staff had been laid off and the building was immediately closed on Friday.
Mrs Sinclair explained the intricate plans which were thrown into turmoil by the sudden closure.
She said: "The level of disdain they have treated people with has been quite jaw-dropping.
"My brother and sister-in-law and their three children, and my mother-in-law, are flying from Australia for Christmas, and have booked flights north with my husband and I, and our two children.
"We are flying from London to Inverness and hired cars to bring us to Wick, then arranged spending Hogmanay in Edinburgh.
"We chose Ackergill for its location three miles from Sinclair and Girnigoe Castle – one of the earliest seats of the Sinclair Clan.
"Now we will be staying at Blair Atholl instead, at considerably more expense – though that is better than cancelling the whole thing."
Clarenco insists the business will reopen in March, at which time staff can re-apply for their old jobs.
Tour firm 'could go bust' following Ackergill Tower's abrupt closure
But a planning application to change the use of the building from a hotel to a house has been lodged with Highland Council.
If approved, it is understood that it will be used as a holiday home for a wealthy American.
Mrs Sinclair added: "There has been huge organisation and costs involved but we only got an email on Monday night to say it was being cancelled.
"I was speechless and I want people to know how this company treats customers."
MSP for Caithness, Sutherland and Ross, Gail Ross, has appealed for affected employees to contact her.
The SNP politician is meeting the government's minister for business, fair work and skills, Jamie Hepburn, today.
She has asked people made redundant to email gail.ross.msp@parliament.scot