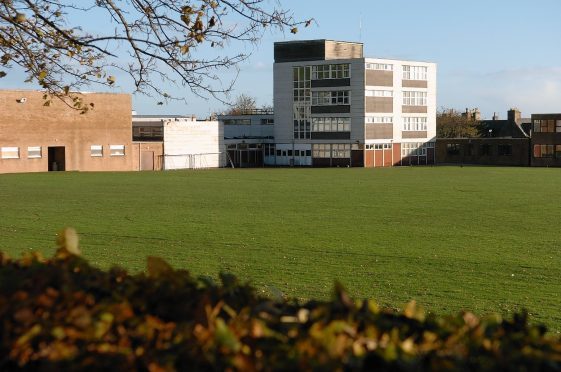 Police are probing allegations of a race hate crime against a teacher at a Highland school.
An investigation is being carried out at 243-pupil Golspie High School in Sutherland following a report of a "racist" incident.
It is alleged the female teacher discovered hateful comments "scrawled" on a desk in a classroom last week and the police were called in.
---
>> Keep up to date with the latest news with The P&J newsletter
---
Sources close to the teacher in question said she was "distressed and upset" by the discovery, which included two derogatory terms and referenced an extreme organisation.
Inspector Alasdair Goskirk said: "Police Scotland has received a report relating to a potential hate crime at Golspie Academy and inquiries are ongoing to establish the full circumstances.
"We work to ensure that all members of our communities feel safe and all reports of hate crime are robustly investigated.
"No person should feel victimised or marginalised in society as a result of hate, intolerance or ignorance and we actively encourage people to come forward if they feel they have been the victim of abuse."
East Sutherland councillor Jim Mcillivray said: "I am aware that an investigation is taking place.
"It is distressing if this has happened. It is highly unusual for this part of the world."
A Highland Council spokeswoman said that, as it was a police matter, it was "not appropriate for the council to comment".
A spokeswoman for the Educational Institute of Scotland (EIS) union said they could not comment on ongoing individual cases, but added: "Whilst the majority of pupils in our schools are normally well behaved and eager to learn, there are occasions when a minority of pupils can fail to behave to an appropriate standard.
"Most examples of poor behaviour in our schools are low-level in nature. However, it is essential that when serious incidents such as those that are racially motivated do occur, they are dealt with swiftly and firmly – including police involvement where appropriate."
She said: "We recently conducted a survey of our black and minority ethnic members about their experiences of racism, and found that nearly three-quarters (71%) of all respondents had experienced racism in their capacity as a teacher or lecturer.
"Urgent efforts are needed to challenge workplace racism and to develop, in all establishments, comprehensive anti-racist policies which translate into real actions."