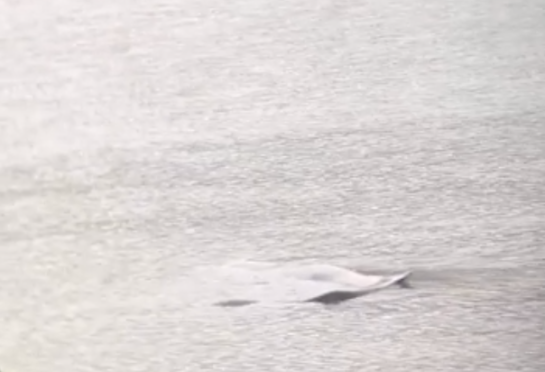 Rescue efforts to free a stricken whale in Sutherland were stood down yesterday after it disappeared.
The sperm whale, believed to be around 30ft long, was first discovered in distress at the far end of Loch Eriboll at Foulin Cottage shortly after midday on Wednesday.
As the sun rose on day three of the rescue operation yesterday, the British Divers Marine Life Rescue (BDMLR) team at the site was due to make a decision on whether to mount a rescue operation to free the large mammal.
However, a spokeswoman from BDMLR said that the whale had "not been seen at all" yesterday, leaving rescuers at a loss.
She said: "There has been no sighting of the whale since darkness fell last night.
"There are 101 reasons why it could have ended up in the loch – including navigational error.
"We also were unable to confirm if it was entangled. We will continue to monitor the area, but at this stage there is no sign of it. It had moved to deeper water in the loch when it was last seen."
Although potential sightings of the whale were reported in the area yesterday afternoon – they were believed to have been a false alarm.
All teams at the scene were stood down as darkness fell last night.
The three-day mission began just before 12.30pm on Wednesday after passers-by first alerted the coastguard to sightings of the trapped animal.
Crews from Durness and Melness raced to the scene. Police are also understood to have been involved with the incident helping to conduct traffic management across the area.
On Thursday, the BDMLR sent a specialist entanglement team of three from the Moray Firth and Ullapool to the scene to further monitor developments on the ground, with the Scottish SPCA also keeping a close eye on the situation.
THe Maritime and Coastguard Agency appealed to the public to keep clear of the scene as concern for the whale's welfare increased across the area.