A star Highland League footballer is going under the knife in a potentially lifesaving transplant for a cancer victim – on his 21st birthday.
Colin MacRae, from Helmsdale, combines studying sport and fitness at Inverness College UHI with playing for Inverness team Clachnacuddin FC, and first signed up to the Anthony Nolan charity register three years ago.
His inspiration, along with a flurry of his classmates, was to show support and solidarity with a leukaemia sufferer in nearby Brora who sought a bone marrow transplant.
Now, Mr MacRae's sample has proven to be a match for a patient requiring a bone marrow transplant.
Mr MacRae said: "Almost a year ago Anthony Nolan contacted me to say I had tested positive for a rare tissue type.
"They contacted me again in September to say I potentially could be a match for someone so they wanted to do some testing.
"I didn't hear much from them until last week when they phoned and said they wanted to go ahead with the transplant if I was up for it.
"It's really quite amazing and I am pretty excited if I am being honest. It really made me feel good about myself as it is allowing somebody the second chance at life."
Mr MacRae must travel to London twice in the next month, firstly to complete a medical and, if all is in tune, he will return on February 7 – his 21st birthday – to undergo the transplant.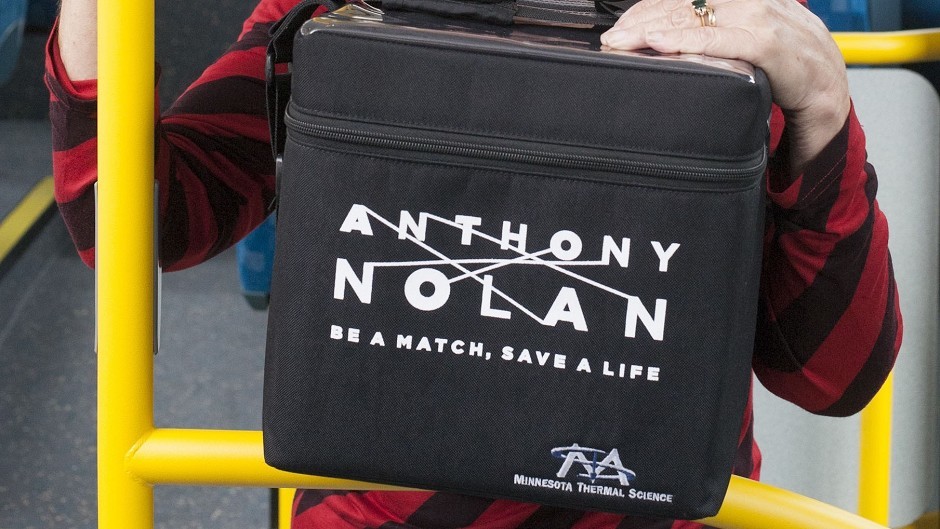 He added: "It is rare enough to get the chance to do it and it is even better that it will take place on my birthday."
Bone marrow will be extracted from Mr MacRae's pelvis during the procedure, which will also entail a hospital stay of around three days.
The upcoming footballer has received the backing of his club as he is likely to be out of action for two weeks after the surgery in order to allow his body to recover.
Mr MacRae said: "The club has been totally positive about it and the manager actually told me he is very impressed that I am doing this.
"It is a really good feeling when you get to this point so anyone thinking about doing it, definitely sign up."
Amy Bartlett, regional register development manager for Scotland at Anthony Nolan, said: "We are delighted that Colin was inspired to sign up to the register.
"Colin is marking his 21st birthday in the most selfless way possible, by giving someone with blood cancer or a blood disorder their best chance at survival.
"Every person who joins the Antony Nolan register has the potential to give hope to someone in desperate need of a lifesaving stem cell transplant. We particularly need young men aged 16-30 to join as they are the most likely to be chosen to donate."
At present there are currently 77,276 Scots on the Anthony Nolan register, making up 11% of the register.