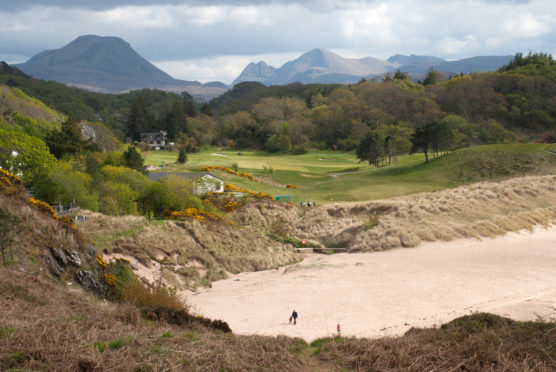 Scottish Water has lodged a new application to amend its discharge licence at Gairloch following a campaign by locals concerned about non-ultra-violet treated waste water being discharged at sea.
In April last year, the agency withdrew a previous application to the Scottish Environment Protection Agency (Sepa) to allow further discussion to take place.
A stakeholder group worked with the water firm to build a shared understanding of the issues and identify an acceptable way forward.
The utilities company will now use ultra-violet (UV) treatment year-round for an initial two-year pilot period, with the exception of an agreed period in the second winter when it will provide treatment without UV.
It had previously planned to use UV for just five months of the year.
However, it abandoned the initial time limit after a local campaign raising concerns about the non-UV treated waste water being discharged.
Scottish Water will now proceed with installing a new treatment process made up of septic tanks, disc filters and UV treatment.
Year-round water quality sampling over this period will allow both Scottish Water and other stakeholders to understand the relative environmental benefit of providing additional treatment outwith the designated bathing water season. At the end of the pilot period, Scottish Water will work with the stakeholder group to agree long term operating arrangements based on the evidence obtained.
Scottish Water's Head of corporate relations, Alan Thomson, said: "We are grateful to representatives of Gairloch Community Council, Highland Council and Sepa for their willingness to work with us to find a reliable and sustainable solution that will serve our customers in Gairloch for the long term, reduce the risk of pollution and ensure the excellent status of Gairloch's bathing waters is maintained.
"The licence application that we have submitted shows how the new treatment process will maintain the excellent status of Gairloch's bathing waters during the season when bathing water regulations apply in Scotland.
"We hope to continue working closely with the stakeholder group over the coming years – and are committed to agreeing long term operating arrangements for Gairloch WWTW (waste water treatment works) with them on the basis of the evidence obtained at the end of the trial."
Representations in relation to the application to amend the discharge licence can be submitted to Sepa.
Initial groundworks for the new treatment process at the WWTW site at Fasaich are expected to begin next month.