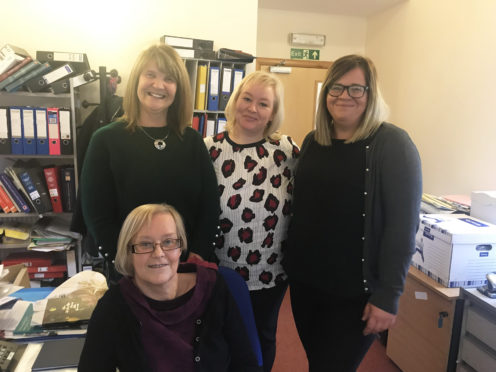 A community group has launched a scheme to reduce poverty and inequality in Caithness after receiving a funding boost worth nearly £200,000.
The cash has been used to create five new jobs, with staff working to help residents battling problems such as fuel poverty, low income, a lack of public transport and difficulties in accessing health services.
Caithness Voluntary Group (CVG), in partnership with Pulteneytown People's Project (PPP) and Thurso Community Development Trust (TCDT), secured the £183,296 sum to employ the four full-time development workers and a part-time co-ordinator.
Under the 12-month project, a community development worker for Wick will be employed by PPP and based at the Pulteney Centre, as will a childcare development worker.
A development worker for Thurso will be based at the town's Ormlie Centre, while a rural development officer will work from the CVG offices in Wick.
CVG's Yvonne Hendry, who has the role of part-time co-ordinator, said locals would be consulted about the aspects of life where they feel they need the most assistance.
Mrs Hendry said: "The aim of the project is to identify gaps and inequalities through community consultation, which will take place through local groups."
The money came from the Scottish Government's Aspiring Communities Fund, which is supported by the European Social Fund.
Katrina MacNab, chief executive of PPP, added: "This is a great opportunity for people in Caithness to benefit from development work, looking in particular at inequalities in our communities."