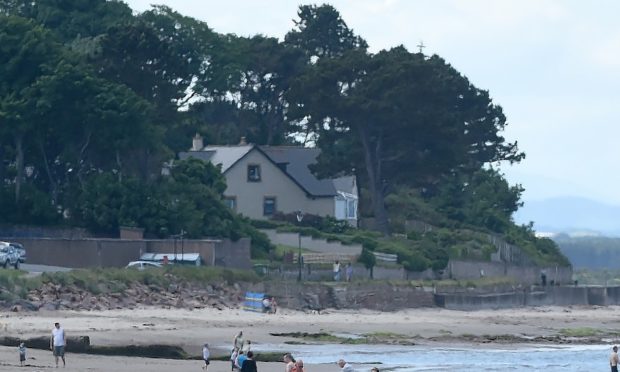 Members of Nairn Sailing Club have helped to dig up the remains of a mystery ship wreck.
The wreckage, thought to be around 50ft long, was discovered by former Sailing Club Commodore Robert Gordon on the sandy spit of the Old Bar during a leisurely walk in the area.
Despite being a regular visitor to the area, Mr Gordon says he has never come across the vessel until now.
---
>> Keep up to date with the latest news with The P&J newsletter
---
He said: "Initially I didn't think it was a boat, I thought it was a bit of a shed or something.
"It was 99.9% covered in sand and after closer inspection and giving it a bit of a wipe, I thought it was a bit of a boat. I tried to expose the ends of it and realised it was a longer boat than I first realised. I went back with a trowel to see if I could discover the name of the boat but that didn't work out.
"I have been walking about that area since I was a teenager and I have never ever seen this boat. I have known of other wrecks in the area but they are all well under sand now. It's an area where the sand blows extensively so what you dig up today is covered up tomorrow."
Members of the Sailing Club turned out to help him dig up the remains in a bid to uncover the name of the vessel – however, its identity remains a mystery.