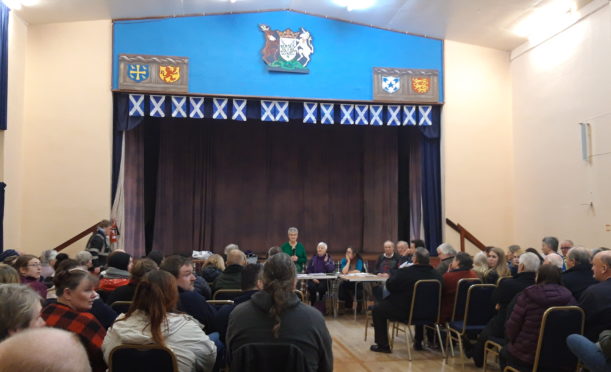 Complaints about foul play in the citing of a waste storage building on land near to the hub of a Highland village were voiced at a community meeting in Lochaber last night.
Highland Council officers attended Kilmallie Community Council (KCC) to discuss its plan to place a Domestic Waste Transfer Building (DWTB) in Corpach – against the wishes of some of the community.
A DWTB compacts and stores household waste prior to transfer to another facility, in this case from Lochaber to Inverness.
While planning permission has yet to be sought by Highland Council, a similar facility has been approved for the Longman Industrial Estate in Inverness.
The proposed site in Lochaber, at the side of the A830 Fort William to Mallaig road, will be between Ferguson Transport's Logistics Hub and the BSW Sawmill.
The waste transfer station will be built and operated by Highland Council.
Prior to the meeting, members of the Corpach and Banavie communities were venting their anger about the unit on social media.
Caroline Macintyre said: "More industry in a built up area. We should all object."
Colin Wood added: "It would often appear to be people outwith the area that makes these decisions. The "right mind" in this case you would hope are those taking local residents into account.
"It seems it is household waste, green, blue and brown bins, currently driven to Duisky, but now options are being looked at for storage until transported to Inverness.
"The reason would be that the council are obligated to stop using landfill by 2021."
John Wallace said: "I presume having it at Corpach Annat allows possibility of options for sea/rail transport in future, though not to Inverness but to Glasgow area which might be advantageous."
Highland Council was unable to comment last night and Ferguson's Transport declined to comment on the application.