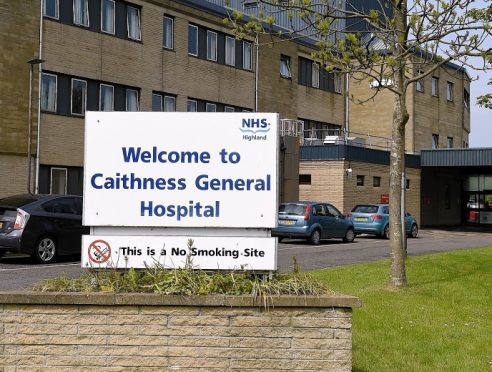 Members of the NHS Highland board have endorsed recommendations to press forward with the preferred next steps on the proposed major redesign of health and social care services across Caithness.
The announcement comes after the board's regular meeting took place yesterday at Assynt House in Inverness, and also signified Iain Stewart's first appearance as NHS Highland's new chief executive, after officially beginning the role on Monday.
Findings of the consultation process were presented by Caithness and Sutherland area manager Michelle Johnstone, where it was revealed the three-month long public consultation generated 2,017 responses, after over 100 meetings were held in the area to determine residents chosen way forward for the redesign.
Following the board's approval yesterday, the Caithness redesign process is set to see the creation of Care Hubs in Thurso and Wick, alongside a refurbishment of Caithness General Hospital, with an anticipated implementation date in 2022.
Board member Deirdre Mackay said: "It is really heartening to see the recent groundswell of community activity in Caithness, specifically designed to complement NHS services.
"So much energy and hard work has gone into the process and community participation has been significant. The proposed model is a design which will see the delivery of modern, sustainable services into the future."
The board also opted to re-endorse its commitment to realistic medicine, with Dr Rod Harvey stating: "This is an opportunity to do better for our patients and by our patients, but at the same time actually use our resources better and more effectively, therefore I do actually believe it is true that it should be a key component in financial recovery."
At the meeting yesterday, chairman of the board David Alston provided his fellow board members with an update on the recruitment process for two new non-executive directors, as he revealed 38 applications had been received for the roles.
The shortlist is to be determined this Friday with Mr Alston hoping new directors will have assumed the role by April 1.