Shetland's Up Helly Aa party continues the day after spectacular fire display
By
David Mackay
January 31, 2019, 7:40 am
Updated: August 25, 2019, 3:46 pm
Celebrations for Shetland's Up Helly Aa fire festival continued long after the embers from the burning galley had faded.
Almost as soon as the burning torches hit the Viking ship, locals and tourists got the party started at venues across the town.
And many of the 993 members of the 47 squads that toured the halls through the small hours were still making their way home as the first light from the sun hit the snow-covered streets yesterday.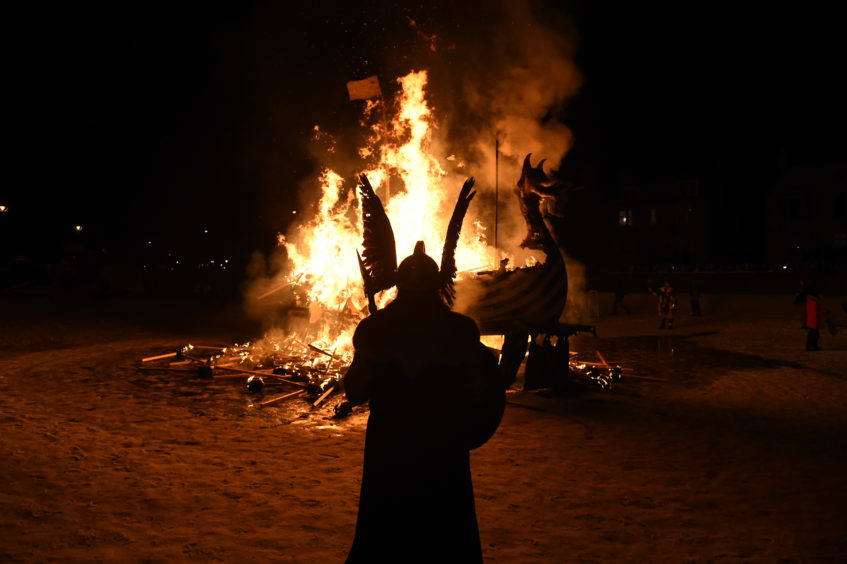 Guizers dressed as convicts from a chain gang at HMP Lerwick, glam rockers with neon guitars and musicians in leopard-print costumes were still heading home at 10am from the parties – with Laurel and Hardy impersonators also making a special appearance in the tourist office.
Routines from the groups, which have been a year in the making, were performed for packed crowds through the night as part of the annual traditions, which locals described as "bigger than Christmas".
Among the audiences were visitors from abroad eager to soak up as much as they could from the island festivities.
And many of the weary travellers were among those keeping the fire burning bright yesterday morning.
Ritva Kallman, who travelled with her family from Finland, was among those lucky enough to get hold of the intricate shields and helmets, which both had more than 300 individual elements.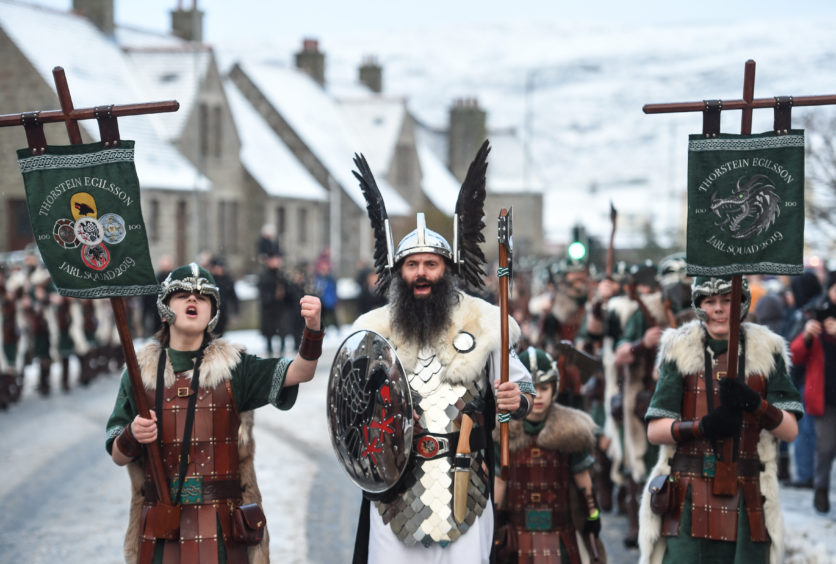 She said: "People talk about Up Helly Aa back at home. It was something that we really wanted to see and be part of.
"The shield wasn't as heavy as I was expecting it to be. The design is just amazing."
Dozens of visitors departed the islands yesterday to continue exploring Scotland.
Ruth Merrick, from New Zealand, flew to Aberdeen with her husband Brian to fulfil a dream of seeing Stonehaven's Dunnottar Castle in the winter sunlight.
She said: "We're going all around Scotland. Up Helly Aa and Shetland were the main reasons we came over to be part of the tradition.
"The history and the heritage like this is something we don't really have back home. It's amazing to be part of it."