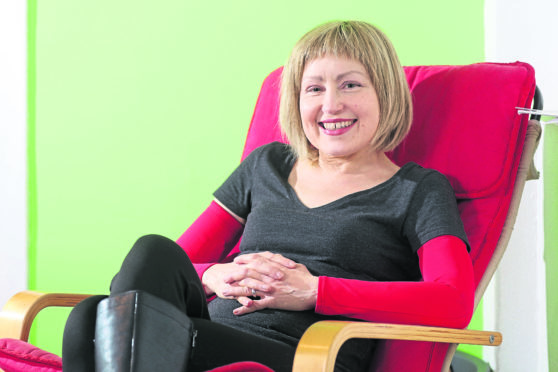 A north woman trying to find £500,000 for pioneering cancer treatment has been given hope of survival.
After facing the daunting task of fundraising to try to beat the deadly disease, Roz Paterson has now been given an NHS-funded place on a trial in London.
Last night, she said: "Something just happened, and like a magic wand, it changes everything."
Mrs Paterson, from Beauly, was diagnosed with Large Diffuse B-Cell Lymphoma – an aggressive form of blood cancer – last summer.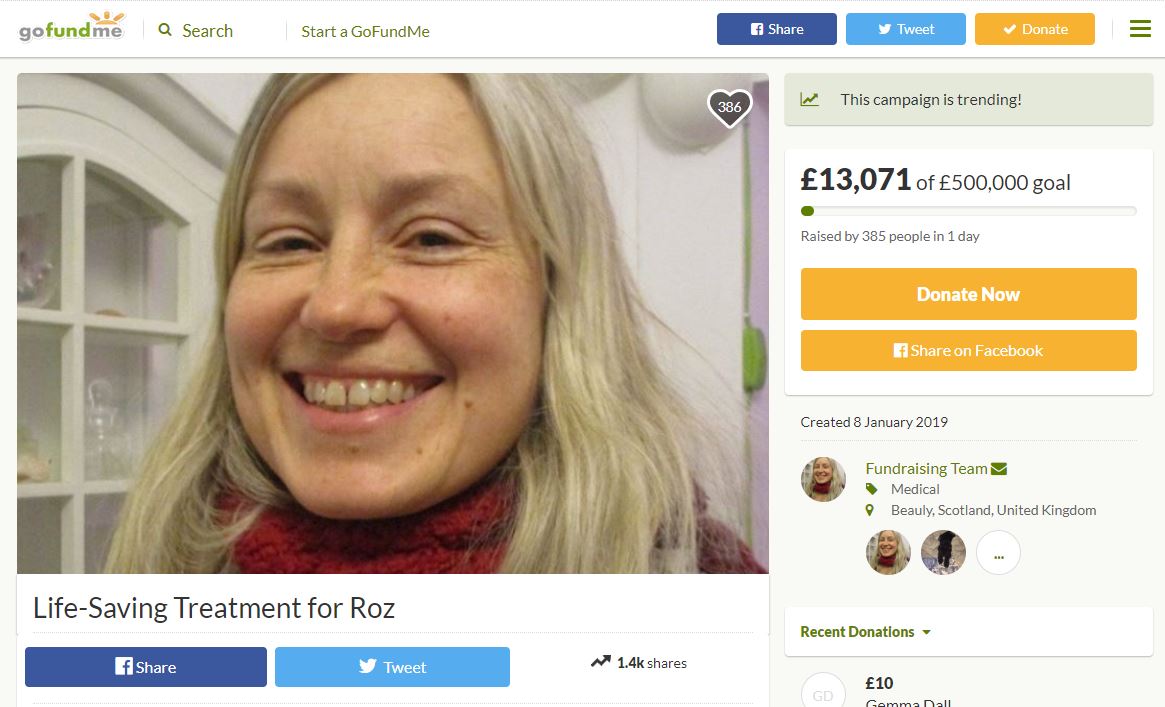 Medics tried four types of chemotherapy, but nothing worked, leaving her with the last hope of a tailored treatment called Car-T Cell Therapy.
Mrs Paterson was accepted on an NHS trial in London in March – but was told she might not live long enough to see it through.
The only chance the mum-of-two had to see Thea, 13, and David, 10, grow up was to find £500k to have the treatment sooner at Massachusetts General Hospital in the American city of Boston.
With only weeks to live, the community – and many further afield – rallied round with sponsored car washes, online fundraising, raising a spectacular £325,000 in a matter of weeks.
But now, NHS Scotland have now announced they will fund the life-saving treatment at King's College Hospital in London, with Mrs Paterson preparing for her initial consultation tomorrow.
Charity single to be recorded in support of Beauly mum with cancer
Mrs Paterson, 52, said:  "I'm 90% sure, I'm as sure as sure can be without actually having to make the oath in court, that NHS Scotland have approved the funding for my treatment. The ink's not dry, I don't have the letter in my sweaty little mitt quite yet…but it sure looks good, folks.
Thanks to the Haematology team at Raigmore, led by Dr Peter Forsyth, and NHS Highland, and a little extra shove from Dr Annie Latif in Glasgow, it looks like Boston's off. Hello England."
---
>> Keep up to date with the latest news with The P&J newsletter
---
Mrs Paterson said the outcome is a dream come true. She said: "It came out the blue for me. The consultant's team at Raigmore have been working tirelessly in the background and I wasn't aware at just how hard they were pushing for it and I think that has been instrumental.
"I know people do travel abroad for treatment and sometimes it's the only option. But it's a massive upheaval for everybody, it means you don't have your support system there.
"My brother lives in London so we'll stay with him. It's all familiar and it's close; it's just as good as it could be really. If I had been asked to say what I would like to have happen, this would have been what I would have liked to have happened."
Hearts thumping and tears flowing! There are no words to express your kindness and support. Donations will be refunded. From Beauly and beyond, we thank you from the bottom of our hearts ❤?

— Raising For Roz (@RaisingRoz) January 29, 2019
A spokeswoman for NHS Highland said: "We always do our best for every patient and we are very pleased with this outcome for Roz."
A Scottish Government spokesperson said: "We are pleased Ms Paterson will now receive treatment in the UK and no longer needs to travel to America.
"A decision was taken by the NHS Scotland exceptional funding committee on Tuesday resulting in Mrs Paterson meeting the criteria for NHS treatment. As such, the Scottish Government will underwrite the cost of this, given the clear urgency of the case.
"We wish Ms Paterson well in her treatment and our thoughts are with her and her family."