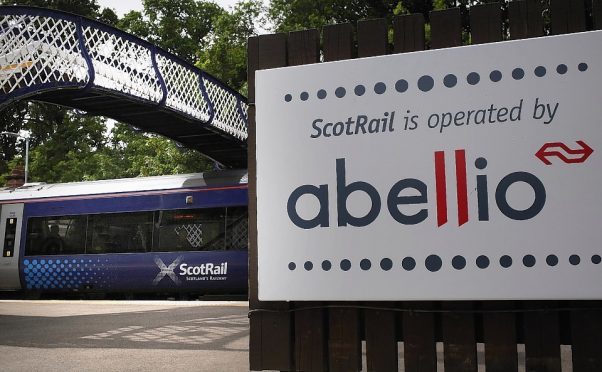 Dutch train operator Abellio has announced it is closing its call centre in Lochaber and relocating its 19 jobs to Glasgow.
In a statement boasting of 60 new jobs for Scotland, the firm also explained its Fort William call centre would close and staff would be offered relocation to the central belt.
Last night, the town's MSP and MP vowed to not to let the call centre close without a fight.
One worker, who did not want to be named, said: "We had 60 workers at one time.
"We have been like sitting ducks waiting to be shot. We have known for a long time that this day would come – it doesn't make it any easier.
"Sad time for Fort William. It is a case of the Highland Clearances all over again."
MP Ian Blackford said: "The idea that centralising these jobs can be viewed in any way positive I find quite hard to comprehend.
"I have already spoken to Abellio's head of policy and communications and further to that I have demanded a meeting with their managing director.
"Abellio is a government-funded operator and it has a responsibility out with of the central belt as well.
"It is in all our interests that the wealth of skills and resource we have in Scotland is distributed around the country. I will be taking this up further, I am not happy to allow this movement of labour to go ahead without a fight."
Kate Forbes MSP added: "This is not the time to be moving jobs from Fort William to the central belt."
A Scottish Government spokeswoman said: "While this is an operational matter for Abellio Transport Holdings and the staff concerned, we would urge everyone involved to continue discussions, ensuring that all staff employed at Fort William have the opportunity to transfer to the new service centre in Glasgow or have the opportunity to apply for any available local posts.
"Clearly, we are disappointed to note the closure of the centre at Fort William but acknowledge the opportunity for staff to transfer to Glasgow in addition to the significant number of new posts being created."
A spokesman for Abellio said: "We have briefed Kate Forbes MSP and have been in contact with HIE to ensure that we give our employees as much support as possible.
"We have been briefing staff in Fort William today and will begin consultations with them on Monday."