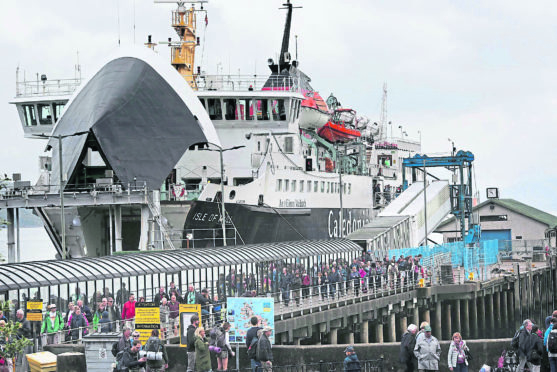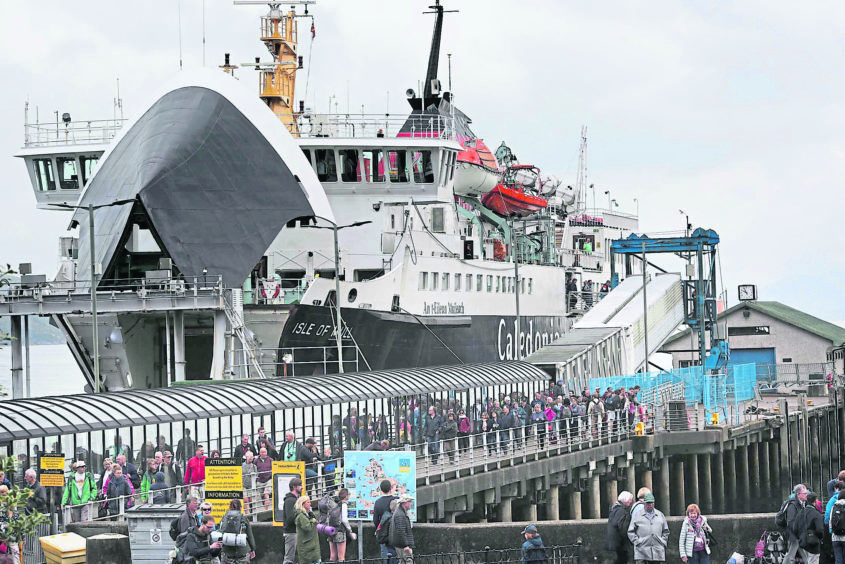 Multi-million pound improvements to overhaul three ferry terminals are to get under way by the end of the year to make them suitable for a new ferry.
Around £60 million is to be invested in the comprehensive revamp of piers in Uig on Skye, Tarbert and Lochmaddy, with each one being rebuilt, lengthened and strengthened to cope with the arrival of the 330ft vessel, in line to replace the existing MV Hebrides on the Skye triangle route.
The improvements will be accompanied by a series of new facilities, including the replacement of the existing terminal building and the extension of the car park to provide additional space for passengers.
Colin Howell, head of infrastructure for Highland Council said the improvements would bring facilities into the 21st century.
---
---
He said: "The works to be undertaken are effectively to optimise the layout of Uig ferry terminal and to maximise the benefits of the new ferry vessel that's currently under construction.
"We are going to strengthen and widen the existing ferry berth, we are going to extend the ferry berth and provide wave shelter and a new rank head at the end of the pier. We are going to provide a new link span and we are also going to widen the approach way from the currently marshalling area to the ferry vessel to two way traffic.
"We are also rebuilding, widening and extending the car park and the marshalling area and building a new ferry terminal building.
"We are bringing the facilities right up to date. The new vessel will be much bigger, much heavier, and much more windage. It's a major investment and a great improvement for what you see in Uig."
Scottish Government agency Caledonian Maritime Assets Limited (CMAL) have now launched a public contract in an effort to find the best contractors to help bring the designs to life.
Construction is expected to begin by September with works ongoing 18 months to two years.
Brian Sydney, senior civil engineer at CMAL, said: "We've reached another important milestone for the proposed upgrade of the Skye triangle ports.
"The contract notice is for the initial selection stage to identify notes of interest from contractors and to shortlist eligible bidders.
"The full tender documents will be issued later in the year, probably from early April.  The estimated budget is subject to final Scottish Government budget approval, which we expect in the near future."