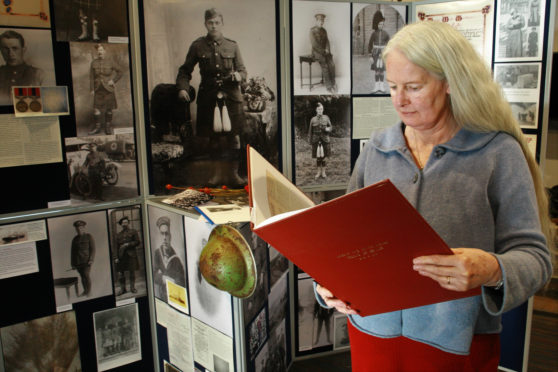 The people have all gone now, but their names live on.
And that explains the importance of a scrapbook which is helping a little Highland community retrace their steps in history back to the time just after the First World War.
The leather-bound volume was originally discovered by local residents in 2000 on a shelf at Astley Hall in Arisaig when preparations were launched for a series of improvements to the 125-year-old structure.
---
>> Keep up to date with the latest news with The P&J newsletter
---
The delicate manuscript – thought to contain more than 100 pages – was created by a local landowner, in association with several members of the community in the 1920s.
It incorporates a number of photographs and typewritten accounts displayed upon its cardboard pages.
Since its discovery, the Arisaig Community Trust has been using the book's intricate details to trace the origins of many members of the community who fought in the war, with one detailed list becoming the 'piece to the puzzle'.
Susan Carstairs, 67, a member of the community council and trust volunteer said: "It was produced in 1920 by the whole community in Arisaig and masterminded by one of the owners of the estate.
"They got as many people as possible postcards and photographs and little accounts of what had happened to them. It's like a scrap book, and is absolutely unique.
"We are trying to do some research at the moment and look at the history of all the people who went to the war – not just those who are killed but those who came back and where they belonged in the local community and what happened to them.
"This book has been an extraordinary resource. It gives us a list of names, for a start, of the people who were involved.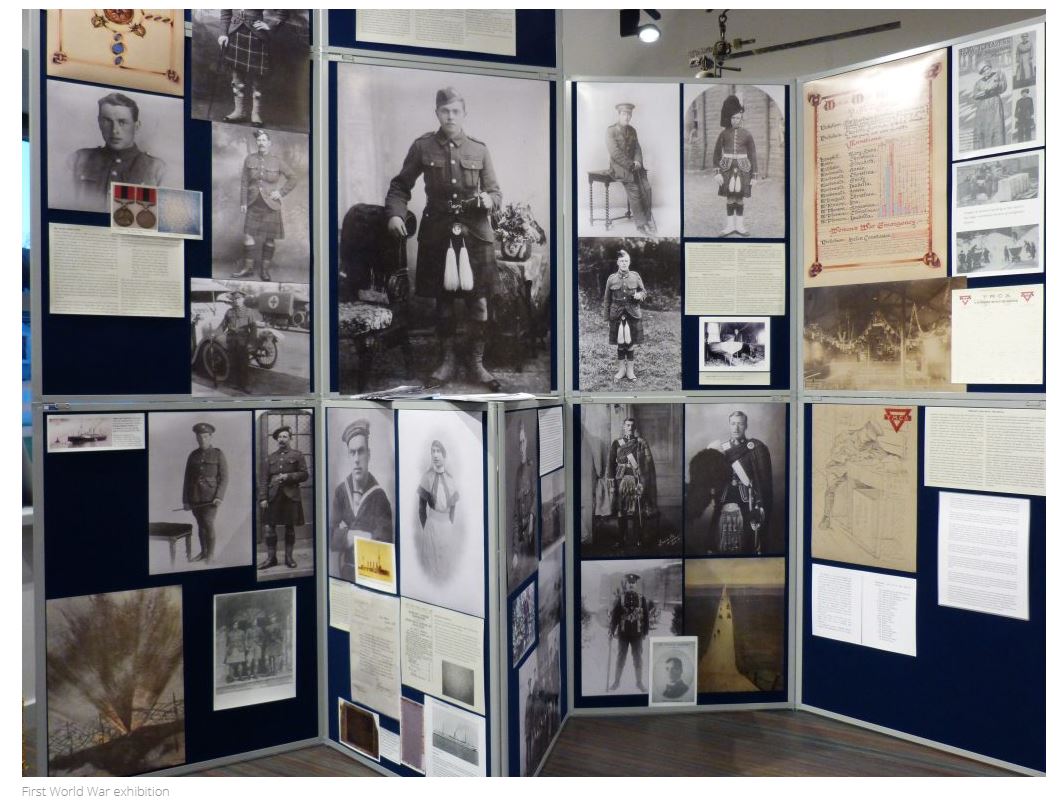 "On the war memorials you have got people commemorated who died, but obviously, it was a shattering experience for everybody who went through it."
The original manuscript is now being showcased in the village – alongside a facsimile of the book – as part of an exhibition commemorating those who served during the war.
The event, which showcases an array of stunning portraits, genealogy records and historic background knowledge – will remain on display at the Land Sea and Islands Centre for the rest of the week.
Mrs Carstairs added: "It's a wonderful thing and it's very beautiful.
"There are pages that have been illustrated in manuscript writing, an image of a Highlander brandishing a sword and frontage piece pages with artistic work on them."