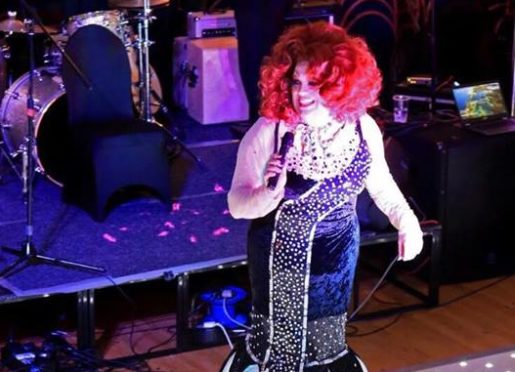 A celebration of the diversity within a west Highland town is being organised to help promote equality for the LGBT community.
Oban Pride will be launched on Friday, when the date for the festival and its logo will be unveiled.
Phill Dexter of the Oban Pride launch team will host Dragoake as Crystal in the Lorne bar and announce the date for the parade to take place later this year.
Mr Dexter said: "Oban Pride is a celebration of the diversity within the town. The purpose is to promote equality and diversity throughout Oban and surrounding areas.
"It is so that LGBT people can come together and feel comfortable, there's a huge community but they don't always know where they can go to socialise. There are a lot of people locally who support equal rights for the LGBT community and it is also about thanking them.
---
>> Keep up to date with the latest news with The P&J newsletter
---
"There are still so many countries where people don't have equal rights and we are saying, if this small area can have equal rights, why can't you?"
Oban Pride will include a street parade, with artists performing at different venues and community stalls.
Pupils at Oban High School will also be able to find out more about the event as Mr Dexter is working with Constable Claire Brown, a youth engagement officer, to spread the word.
Constable Brown told members of the Oban Lorn and Isles community planning group: "We are talking about bringing his drag act Crystal into the school and opening some minds.
"Police Scotland youth volunteers will come and help out at Oban Pride.
"I have had dealings with the school with people feeling isolated with people not understanding and ignorance, that is something we are trying to get rid of. We are tackling that with education."
Oban Pride will also work with the local cinema and youth cafe to organise family events as part of the festival.