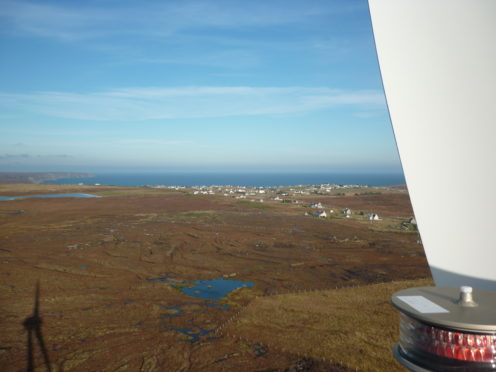 A community wind farm scheme, which reinvests its profits into local initiatives, has reiterated its spending program to help enhance the lives of those living within the Tolsta village on Lewis.
Tolsta Community Development Ltd (TCDL) was formed in 2005 with a turbine commissioned in August 2013, allowing the local organisation to distribute its profits to aid local initiatives and members of the community.
Challenges relating to the rural nature of Tolsta have been addressed by the organisation, with £49,000 of funds being spent on minor housing repairs and assistance with the cost of driving lessons offered.
Murdo MacIver, secretary of TCDL said: "We have always said that the money made by the turbine is for investing in the future of the village – and that means helping our young people pay for education and training.
"We are very happy to be in a position to assist some island-wide charities, like Bethesda and Alzheimer Scotland. That's our privilege. However, the main reason we exist as a company is to oversee the development of Tolsta as a viable community in which to live and work.
"Financing and building the turbine took local effort and determination, and it is only right that the profits are spent locally as far as possible.
"Our hope is that this program of investment, coupled with what we're doing in the village, will encourage at least some of these skilled young folk to settle here when they complete their education."
As well as providing grant funding, TCDL has purchased assets which are available for use by the community, including a 17 seater minibus, marquee, barbecue and portable games pitch.
Over £8000 has been donated to the local primary school, with the local youth club also benefiting from around £6960 worth of grants.