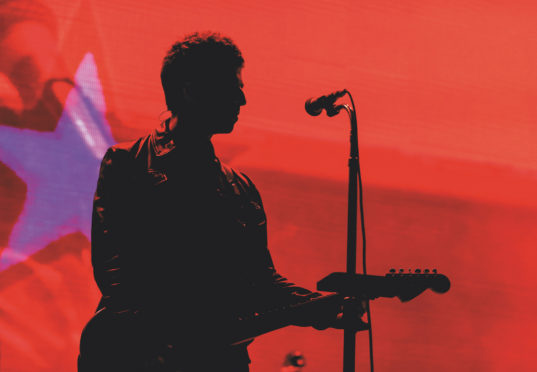 Extra tickets have been released for Noel Gallagher's High Flying Birds following a huge demand from fans.
Noel Gallagher announced a month ago that he and his band will play Bught Park, Inverness, on Saturday June 8, with special guests Razorlight and Neon Waltz.
The line-up has also been added to with one of the Highland's best bands signed up to perform.
Lional, the indie/alternative four-piece band from Inverness, will play one of its biggest gigs yet.
Joshua Mackenzie, lead singer of Lional, said: "We're delighted to be special guests for Noel Gallagher's High Flying Birds. It's a huge show for us to perform at and we're looking forward to it – playing in our home town is always special!"
Local concert promoter, LCC Live is putting on the show.
Carlie Davidson of LCC Live, said: "We've experienced phenomenal demand for tickets to see Noel Gallagher's High Flying Birds perform in Bught Park, and have managed to increase capacity, so more fans can come along and enjoy a great evening of live music."
She added: "We're also delighted to add local band, Lional, to the line-up. We try as much as possible to promote up-and-coming artists through special guest slots at our shows.
"Lional are a great local band, and this is undoubtedly one of their biggest shows yet, warming up the crowd for the legendary Noel Gallagher."