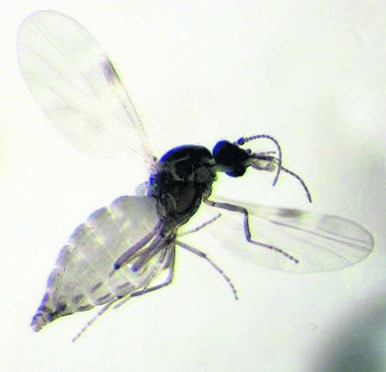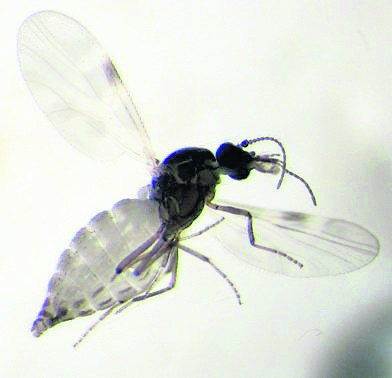 Unseasonably mild weather has led to an early midge alert.
The Scottish Midge Forecast is asking for reports of any biting beasties in February – a month when midges are normally well buried under frozen ground.
The leading expert on the pest also said the first big hatch could also come weeks earlier than usual.
The first hatches of midges were unseasonably late last year because of the Beast from the East and the second – and usually last – hatch emerged at the end of July into early August. But a rare third hatch was recorded in early autumn.
---
>> Keep up to date with the latest news with The P&J newsletter
---
Top midge expert Dr Alison Blackwell said recent temperatures were conducive to midges emerging from winter.
The Scottish Midge Forecast appealed:"It's only February and touching 18 degrees in some sheltered spots of Scotland.
"Midges should still be overwintering below the soil surface but the mild weather might initiate some small emergencies – let us know if you've spotted your first midge of 2019!"
"We are asking for reports from all over the Highlands and Islands to see if midges are about," said Dr Blackwell, who runs the forecast.
"The temperatures have been up to 18C or so – that is certainly encouraging for them.
"We know they were late last year because of the cold temperatures. They are susceptible to temperature and this warm period could give them a kick up the pants to get out about.
"I'm also expecting the first big hatch to be a lot earlier than the usual mid-May."
It added: "Midges like it warm and wet – not hot and dry – and that is the kind of weather predicted in the future with climate change.
"The numbers fell quickly in last year's hot spell. They only have a 2mm wingspan so they become dehydrated quickly. Some weeks the numbers being trapped were down by about 50 percent compared to normal years."
Dr Blackwell and her team previously calculated the total number of midges in the Highlands and Islands for the first time.
They estimated there were 139 billion midges in the Highlands and Islands.
Half of them were females – only the female midge bites – but not every one of them makes it to 'biting point.'
Dr Blackwell, director of Dundee-based APS Biocontrol Ltd – makers of anti-midge repellent Smidge – added:"I suspect that the numbers of midges are an underestimate – because we have worked on conservative assumptions."