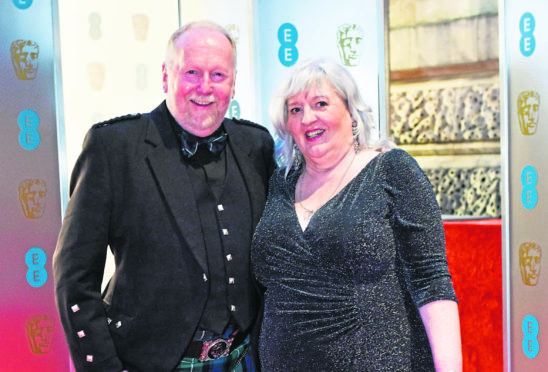 Iain McColl initially thought it was a wind-up when he received a phone call telling him he was a BAFTA competition winner.
As somebody who enjoys playing practical jokes himself, he reckoned it was one of his friends looking for payback.
But the news was genuine and the 65-year-old from Tighnabruaich on the Cowal Peninsula relished every moment of becoming the inaugural recipient of the academy's "For the Love of Film" award earlier this month.
The accolade celebrated his achievement as the senior operator of the Screen Machine, the UK's only self-contained mobile cinema, which caters for more than 40 communities across the Highlands and Islands.
Mr McColl has been a pivotal figure with the service since it was launched in 1998 and his dedication, enthusiasm and passion for the silver screen has ensured that he has visited many of Scotland's most remote locations.
This includes some 20 islands across the Hebrides, including Rum and Eigg, and Orkney, bringing the latest blockbusters and arthouse films to audiences, projected to the highest technical standards.
The majority of Screen Machine's funding is from Creative Scotland, but it's difficult to envisage the project thriving as it had done without its livewire supremo.
Indeed, when he spoke to the Press and Journal, he was still buzzing from the whole BAFTA experience.
He said: "It was absolutely incredible and came like a bolt out of the blue.
"When the academy rang, my first thought was that somebody was having a joke, but they took me and my wife down to London, we stayed at the Savoy, and then we got picked up in a limousine en route to the Royal Albert Hall.
"It was surreal. When I stepped out the car and all the flashbulbs were popping, I wondered if people were asking: 'Who the hell is that?'
"Either that, or they reckoned I was James Cosmo, because I've been mistaken for him in the past, and somebody on a train once even bought me a drink because they told me they had enjoyed my performance in 'Braveheart'.
"But walking along the red carpet and being interviewed by Edith Bowman, amid all these big-name film stars, was unbelievable and something which I will never forget."
Mr McColl has travelled thousands of miles during the last two decades, and not just in Scotland.
He took the Screen Machine over to Bosnia for six weeks at the start of the millennium to provide the peacekeeping forces with entertainment.
And his attitude to providing a memorable experience for cineastes has even extended to dressing up as an Abba member for a showing of Mamma Mia.
However, one of his greatest days happened in 2013 on the 30th anniversary of the iconic Scottish film Local Hero.
He said: "I screened it in Mallaig and I was thrilled to bits when [its director] Bill Forsyth came along and did a Q & A with the audience.
"He has always been somebody I have admired and the whole experience was a bit overwhelming. But it is one of my favourite movies and the people who came along felt the same."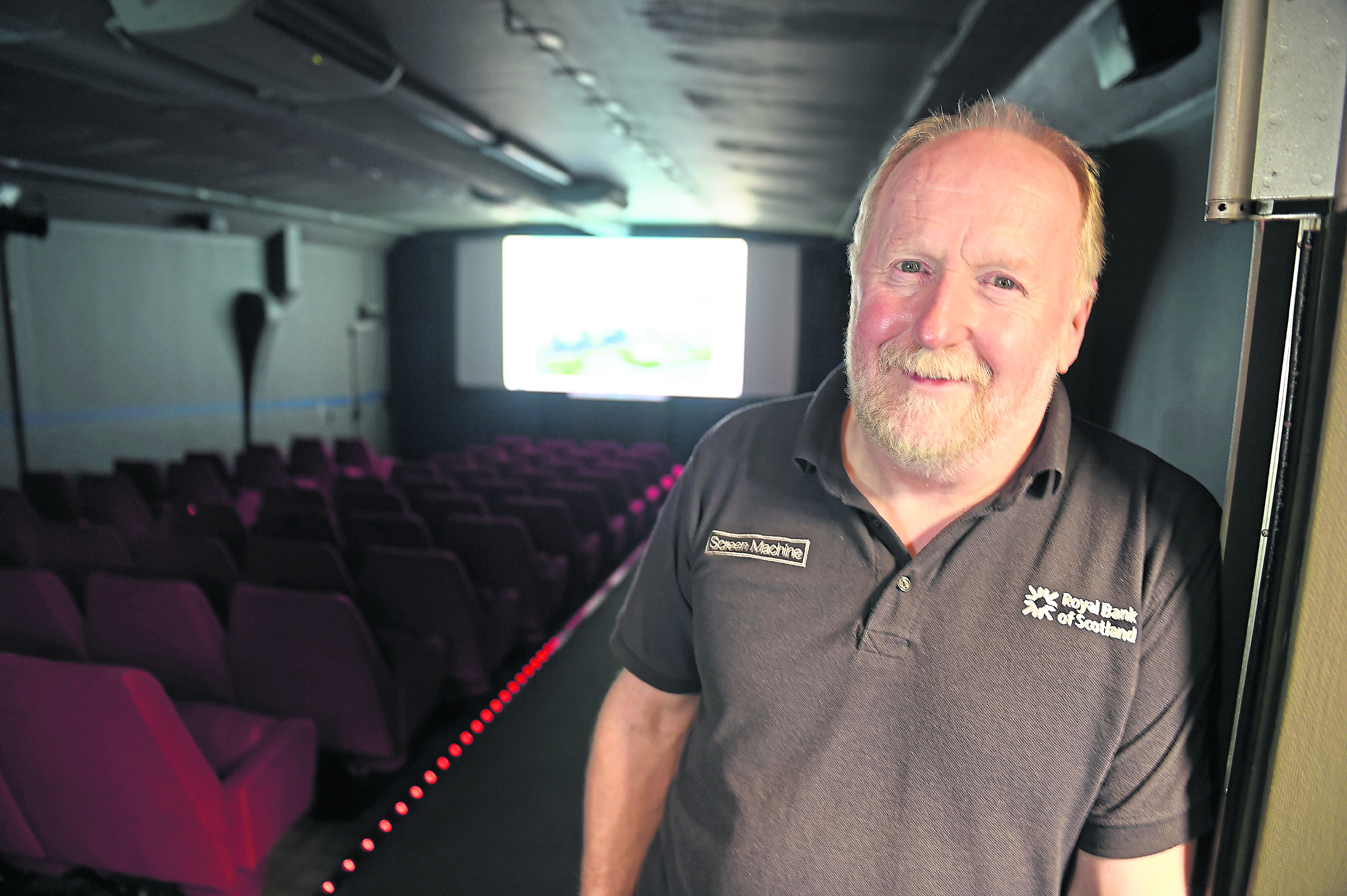 Despite his recent success, Mr McColl has no intention of parking the Screen Machine any time soon.
He said: "Sometimes, it can be a real challenge getting the truck to some places, between the winter weather and ferries being cancelled or high winds causing problems.
"But you know you will be letting folk down if you don't turn up and the public have really warmed to what we have been doing.
"In the big cities, people can just go along to their multiplexes, buy their ticket and popcorn, and watch the film.
"But that isn't available to many people on these small islands, so I think the Screen Machine really makes a difference."