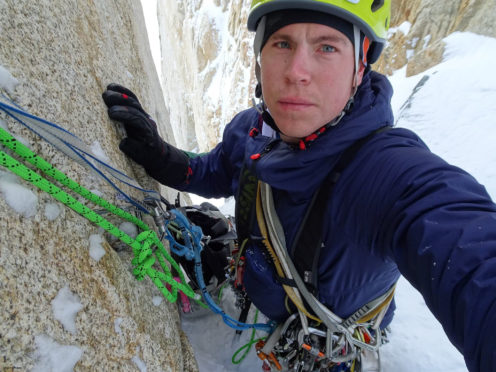 A British climber reported missing on a peak in Pakistan is thought to have been from the Highland area.
Tom Ballard and Italian climber Daniele Nardi had been attempting to climb Nanga Parbat, but have not made contact since Sunday.
This comes more than 23 years after Mr Ballard's mother Alison Hargreaves died aged 33 on the world's second highest mountain, K2.
She became the first woman to conquer Mount Everest unaided in 1995.
Mr Ballard was born in the Peak District and is believed to have been raised in the Highlands, near to Ben Nevis.
A helicopter search and rescue attempt on Wednesday was postponed after Pakistan closed its airspace amid tensions with India, according to a statement from Mr Nardi's team, posted on his Facebook page in Italian.
However, a statement posted on his social media earlier today said that a flight searching for the pair was carried out but no trace of the mountaineers was found.