Island MP welcomes prime minister's support for Fair Isle Bird Observatory rebuild after 'heartbreaking' blaze
By
Frances Rougvie
March 13, 2019, 2:14 pm
Updated: March 13, 2019, 2:17 pm
The recent fire at a world-famous bird observatory on the Fair Isle was a topic of discussion at today's Prime Minister's Questions.
Four fire crews were scrambled to the scene on Sunday to tackle the blaze which erupted at around 11.20am.
And now, more than £22,200 has been raised to help the family who lost their home and possessions in the fire.
Alistair Carmichael, MP for Orkney and Shetland, said: "The community on Fair Isle in Shetland suffered a devastating blow when their world-renowned Bird Observatory was destroyed in a fire.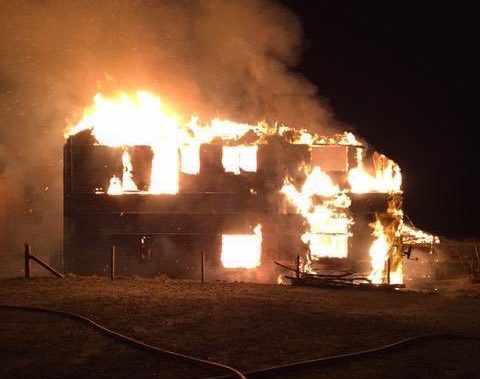 "The impact of an incident like that on a community of 60 people is absolutely devastating, and they are still coming to terms with it.
"Will the prime minister join me in thanking all those who have lent support to the community in Fair Isle especially the firefighters who tackled the blaze and those who transported them?
"Will she commit her government today to supporting the community in Fair Isle as look towards rebuilding this observatory to ensure that this globally significant research resource so that it can get back into action as soon as possible?"
The prime minister replied: "I would like to send my deepest sympathy to all those who work in and indeed visit the observatory.
"This will obviously be devastating, as he says, to the local community. I would like to offer my praise to the work of the local fire and coast guard services for all their efforts in bringing the fire under control."
Speaking after the exchange, Mr Carmichael said: "The loss of the bird observatory is heartbreaking for the community in Fair Isle.
"Obviously the community will need time to come to terms with what has happened but I hope that the observatory will be rebuilt.  I was pleased that the Prime Minister was prepared to indicate support for that effort."