The world's first multi-coloured rhododendron has been discovered in the Highlands.
It is thought the warm waters of the Gulf Stream, combined with more sunshine and showers than normal, could be responsible for the creation of the rare species which will have keen gardeners from around the world flocking to Wester Ross's historic Inverewe Gardens to see it for themselves.
Over the years, several rare species have thrived in the heritage garden near Poolewe and rhododendrons have generated hybrids.
Nonetheless, staff at the National Trust for Scotland property said they were astonished to find what they believe is a unique multi-coloured rhododendron.
Typically, the Rhododendron macabeanum – also known as the McCabe rhododendron – produces single coloured 'trusses' but this new hybrid, dubbed Flora Pi Lo, is a riot of pastel shades from dusky pink to saffron yellow and ivory white.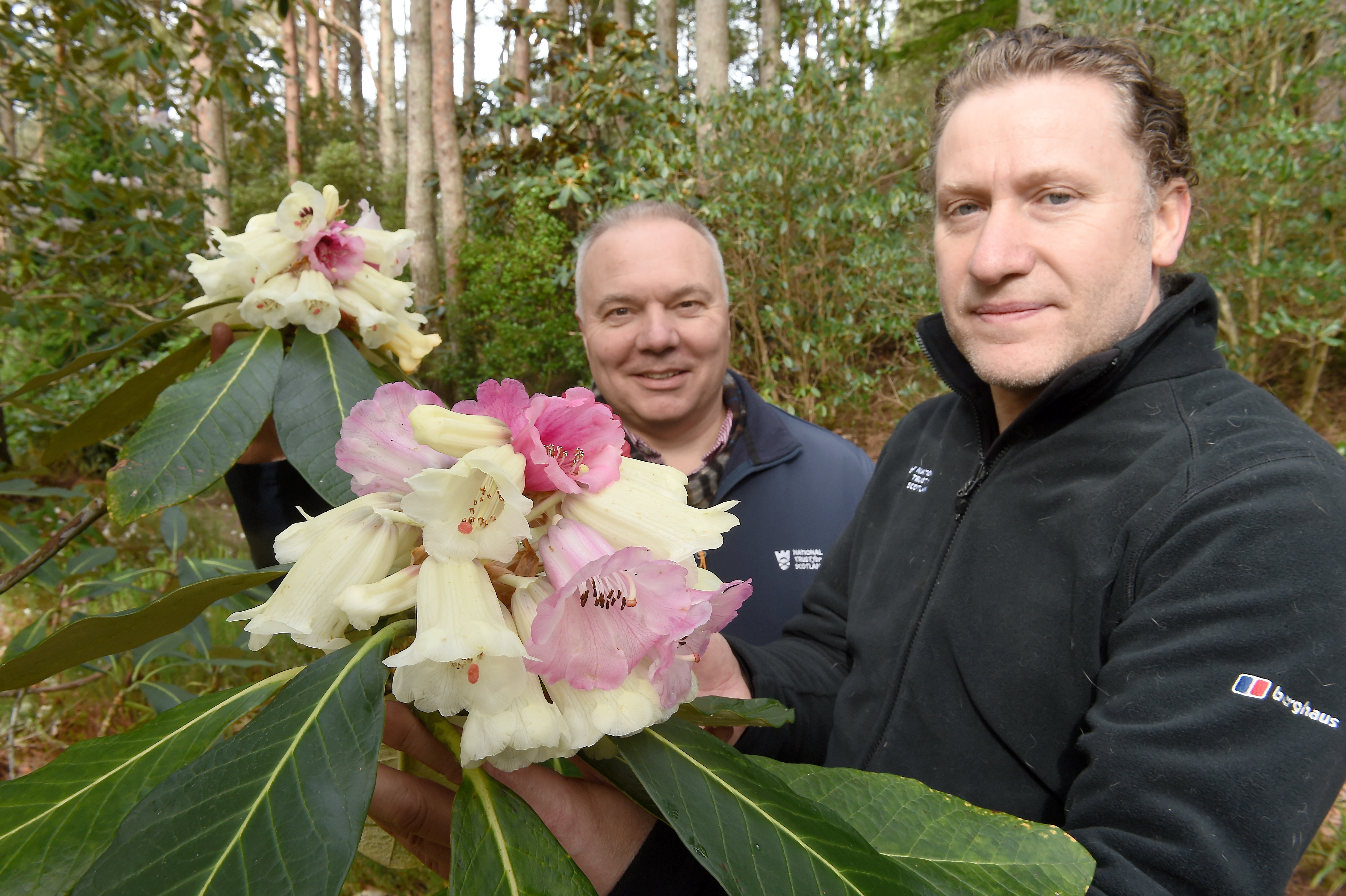 The gardens were created in the early 1900s by Osgood Mackenzie.
He started the tradition of planting rhododendrons at Inverewe and his daughter followed suit until the gardens and house were passed to the National Trust for Scotland in 1952.
The conservation charity's gardeners have built on the Osgoods' work since then.
However, they've never seen anything like the rainbow rhoddie before.
Inverewe head gardener Kevin Ball said: "I've been a professional horticulturalist all my working life and this Flora Pi Lo – as we're calling it – is quite the most unusual flower I've ever seen.
"We're not entirely sure what has caused this unique hybrid but we've got our theories.
"It might sound bizarre but it could be down to rainbows.
"The weather has been particularly changeable this growing season with more sun and rain than usual and we've had an unusually high amount of rainbows.
"We did notice that when we were taking cuttings for this plant that there was the rarely seen triple rainbow above the gardens.
"A rainbow is just the way that light is reflected as it enters a raindrop so could it have been that the spectrum just kept bouncing around and the colours transferred to this extraordinary plant?"
The gardening team at Inverewe have taken cuttings from the new specimen and sales of the plant, along with multi-coloured honey, will be available to buy from today.