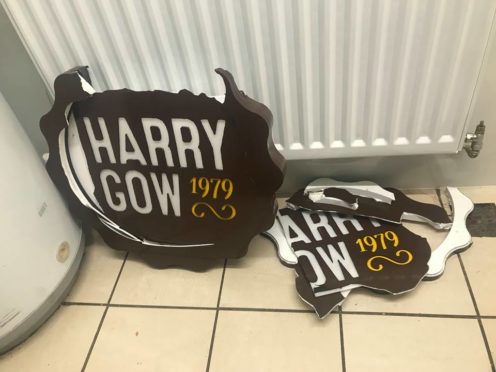 Police have issued an appeal for help after a Highland bakery's sign was damaged.
It is believed it was struck by an "unidentified object" and then fell to the ground.
The sign was hanging outside the Harry Gow building on Alness High Street.
The incident happened last night at around 9.20pm.
Anyone with information is asked to contact police on 101, quoting incident NE1825/19, or call Crimestoppers anonymously on 0800 555 111.