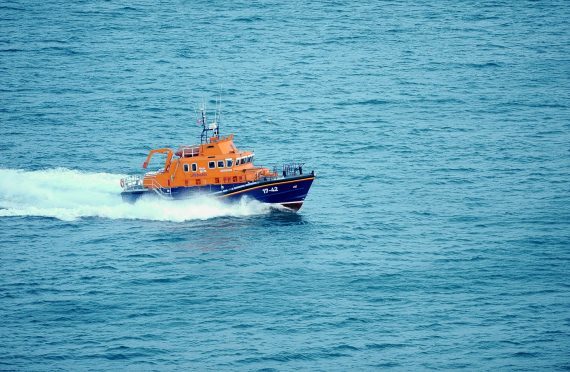 A teenager was rescued from Thurso Beach last night after falling and becoming trapped in rocks.
Emergency crews were called to the incident at about 4:30pm, including the RNLI and coastguard teams from Scrabster and Melvich.
The female casualty had been part of a group exploring the area when the accident happened.
A spokesman for Thurso RNLI said: "We received reports of a female who had fallen and become entrapped at Thurso Beach with the lifeboat launched at 4.43pm.
"Our small inflatable boat was launched with two crew members on board, who went ashore and were the first emergency service personnel to attend to the casualty.
"The crew members comforted the casualty and administered pain relief until the Scottish Ambulance Service arrival.
"The casualty was handed over into the care of ambulance service before the lifeboat stood down."
Two fire crews from Thurso were sent to the scene and used specialist equipment to  rescue the casualty.
A fire service spokesman said: "We received a call at 5.07pm with our two crews from Thurso arriving on scene at 5.18pm.
"Our crews used airbags, step chalks, hydraulic rescue equipment, a combi tool and small gear to assist in the incident.
"Our crews removed the casualty and left the scene at 6.32pm."
The casualty was not believed to have suffered serious injuries.