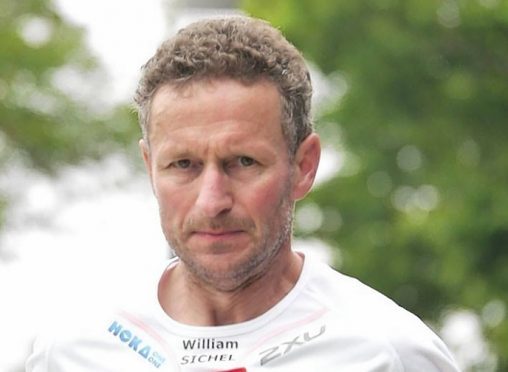 A former cancer patient from Orkney was on course last night to become the first person to run the 500-plus miles of Scotland's answer to America's Route 66.
Pensioner William Sichel is taking on the North Coast 500 tourist route in northern Scotland, which has been hailed as one of the greatest drives in the world.
After starting at Inverness Castle on April 13, William is attempting to run that distance – and a bit more – on the iconic route, solo, in eight days.
It took him to the west coast, up to Cape Wrath, through Caithness and yesterday he started at 6am and went through Tain and then down the east coast, to finally complete the loop in Inverness.
Former cancer patient taking the challenge to become the first person to run the North Coast 500
William said: "I completed a recce run on the whole course in November last year when I was driven around the whole route, which is actually 518.7 miles and ran for up to three hours a day to get a feel for the area.
"Following that experience I decided to have a go at running the whole thing."
To help him through his gruelling training and NC500 run, William is listening to The Proclaimers I'm Gonna Be (500 Miles).
He said: "I need to stay focused and motivated through my intense training and the song has the right rhythm and the right words to help me reach my ultimate goal.
"I've put it on my player when I'm training to help me keep going. I want to be the man who does 500 miles and a little bit more – maybe not by walking though. I don't mind the falling down at your door bit as long as I've done the miles first."
William has completed 107 ultra marathons since 1994. Last summer he ran the Self Transcendence 3,100 Mile race in New York – the world's longest certified footrace.
No one has previously run the North Coast 500 route although cyclist James McCallum, completed the route in 31 hours in 2016.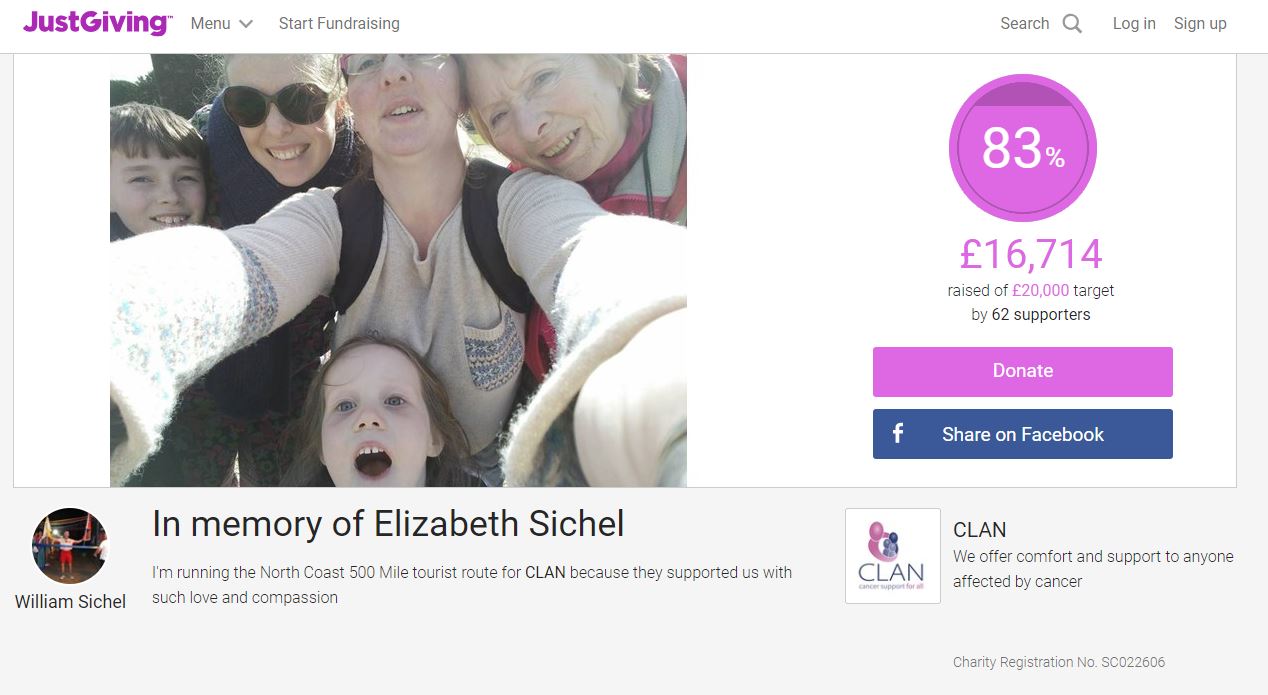 William said: "I'm the first to admit that this run is entirely out of my comfort zone.
"I've never done anything like this before, being far more comfortable running multiple laps in parks or on running tracks. After the 3,100, I felt like tackling something completely different and this is what I came up with."
He has been aiming for between 57 and 70 miles a day over 20 hours with just four hours sleep.
William will be using the run to raise funds for the cancer support charity CLAN.
He is currently pursuing his record-setting project called "Journey to 750" in which he is attempting to set 750 running records at World, British and Scottish level, including age-group records.
Currently he has set 687 records, including 45 world age-group records and two Guiness World Records.
William, 65, was inspired to take up ultra-running 23 years ago.
The super-fit runner found he still had plenty of energy after finishing standard 26-mile marathons. Since then he has to gone on to set various records all over the world.
The angora wool dyer, who lives on Sanday, is one of Britain's most remarkable athletes – having run around the world the equivalent of three times, survived cancer and set hundreds of records in the process. He clocked-up his 100th ultra marathon in 2016.
William, nicknamed Scotland's own Forest Gump, became the subject of a scientific study by the University of Kent's School of Sport and Exercise Science on the effects of sleep deprivation on endurance performance.
William was treated for testicular cancer in 1997 but came back to win the World Masters 100km Championships the following year.