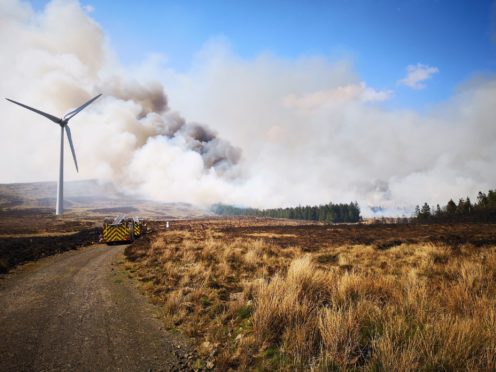 Dozens of firefighters battled through the night to curb a wildfire that took hold near a wind farm scheme on Skye.
The fire, which was first reported on Wednesday at 10.55am, burned through an area of heath and woodland spanning five square miles near Edinbane for over 20 hours.
It is believed the fire ignited after a piece of metal from a welding incident came into contact with the dry moorland.
The fire caused much concern to those in the local vicinity, however, did not threaten any residential properties or life.
At the height of the blaze, local reports indicated that the fire front stretched to around 1.5 miles long, with flames said to be reaching heights of around 165ft.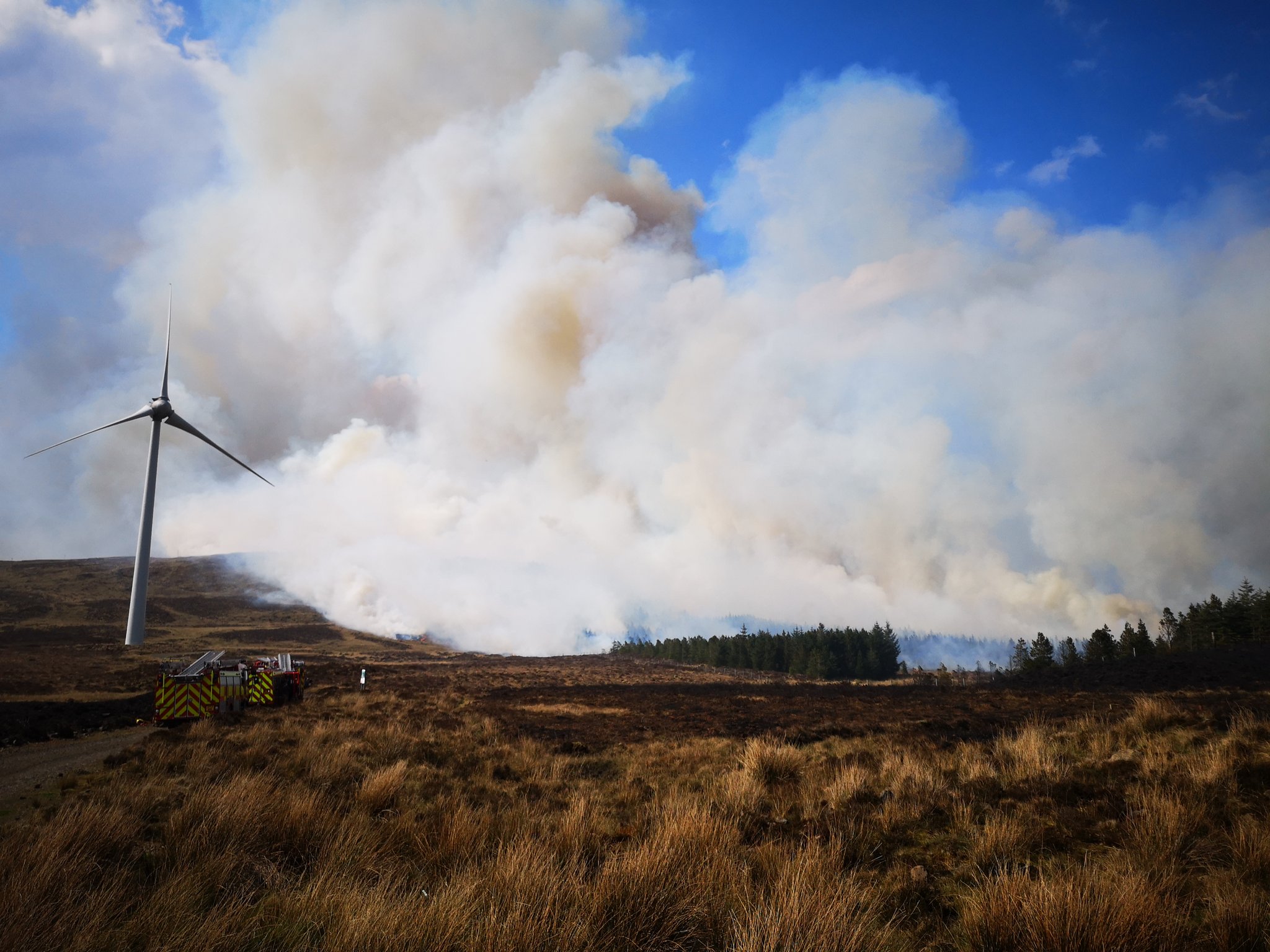 After heavy gusts died down during the evening and small hours, firefighters were able to bring the blaze under control shortly after 8am yesterday morning.
A spokeswoman for the fire service said: "Over the course of the night our crews monitored the fire, using hose reel jets and beaters when needed.
"We received a stop message at 08.06am with crews reporting that all fire had since been extinguished.
"No further assistance was required and crews have since left the scene."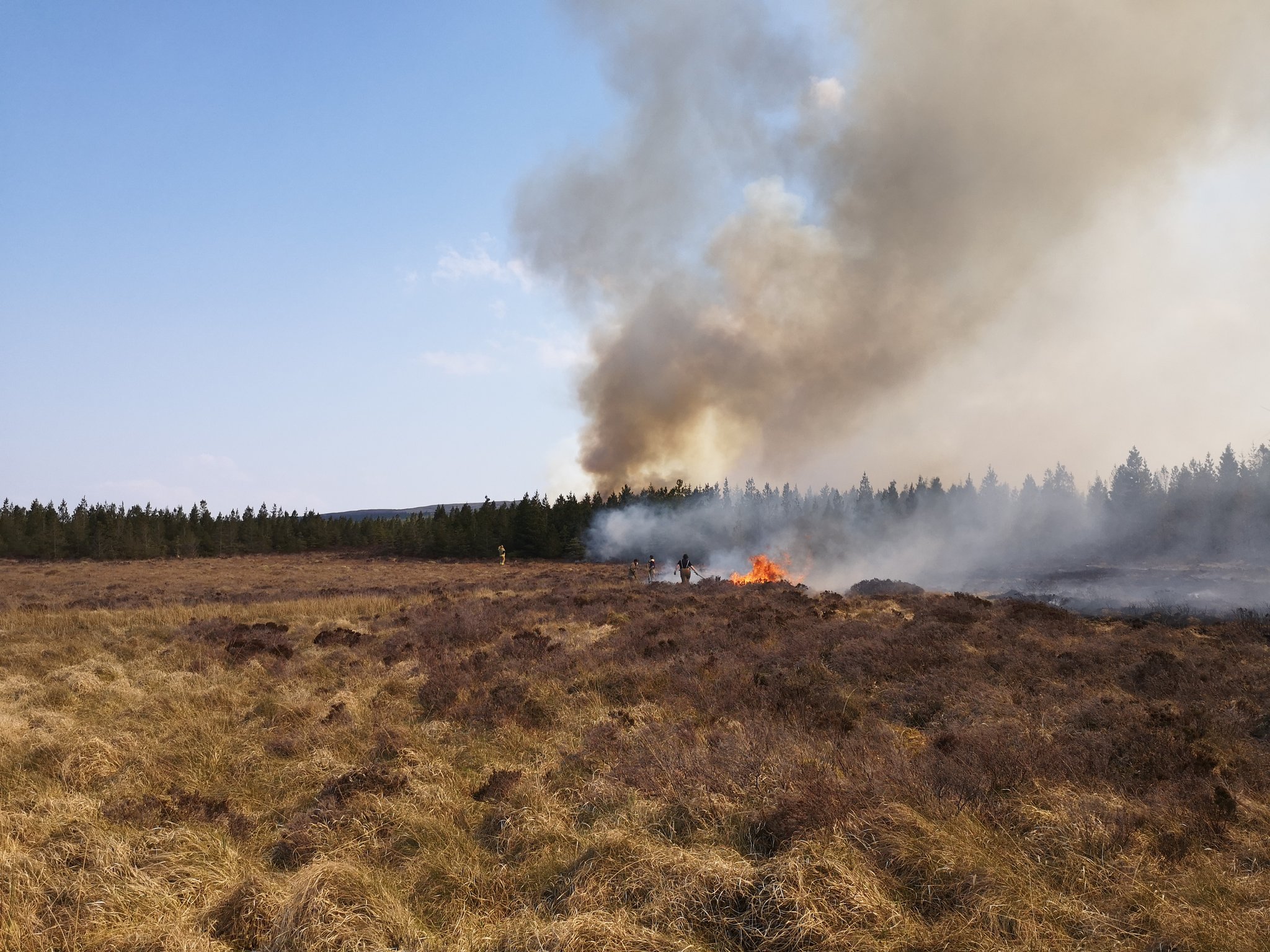 At its height, around 40 firefighters and eight fire appliances were in attendance, with some travelling from as far Beauly and Inverness to assist their colleagues from Skye and Lochalsh battle the incredible inferno.
Crews operated on a shift rotation, with six crews at a time fighting the fire whilst others provided rest-bite for their colleagues.
Mike Colliar, the Scottish Fire and Rescue Service station manager, urged locals to take care in the countryside after highlighting the extreme challenges crews faced.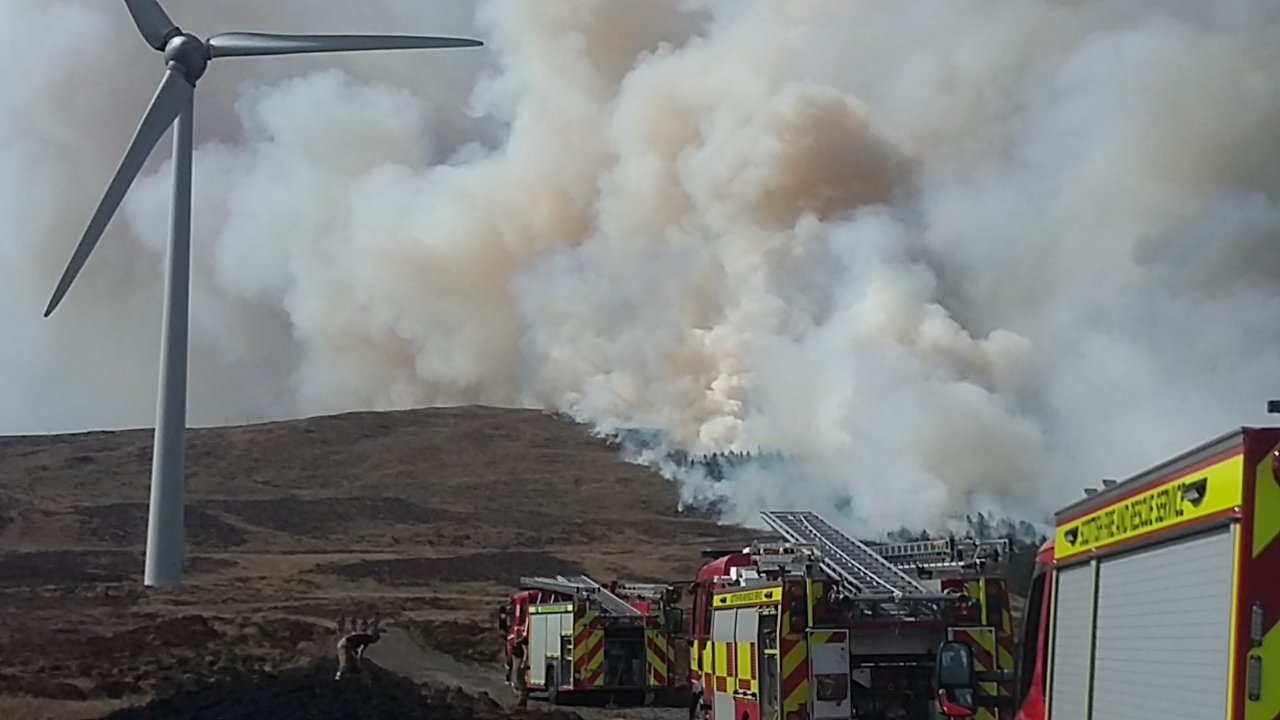 He said: "This incident was a notable example of the incredible speed that wildfires can travel when fanned by the wind in dry conditions.
"I've never seen anything like this in my whole career, to be honest – at one stage the fire began to spread at around 30-40 miles per hour, and within two minutes an entire hillside was engulfed."
Yesterday, crews were called back to the scene after the fire reignited, again battling through the night.
A spokeswoman said: "We are now scaling down and one crew remains on scene. One crew from Uig is currently still in attendance, dampening down where necessary."