Visitor experience on Islay given go ahead after planners approve development at distillery
By
Chris MacLennan
Work on a brand new visitor experience on Islay as part of a wider multi-million-pound investment is to get underway in the coming weeks after planners gave the development their seal of approval.
The development at the Caol Ila Distillery is expected to draw in visitors to the Hebridean island and is part of a larger £150million investment in Scotch whisky tourism by operators Diageo.
The distillery has produced whisky for Johnnie Walker for over a century, providing the key smoky and peaty flavour, which is vitally significant to the characteristics of the leading brand.
Approval of the enhanced visitor experience centre has been granted by Argyll and Bute Council after plans were first shared in October, before being submitted to the local authority in November.
Leigh Aitken, Caol Ila Distillery brand home manager, said: "This is very exciting news and we want to thank Argyll and Bute Council and all our neighbours for their support.
"Everyone involved is now very much looking forward to work getting underway.
"This is a major investment project that will not only transform the Caol Ila visitor experience but will add further to Islay's reputation as the greatest whisky island in the world."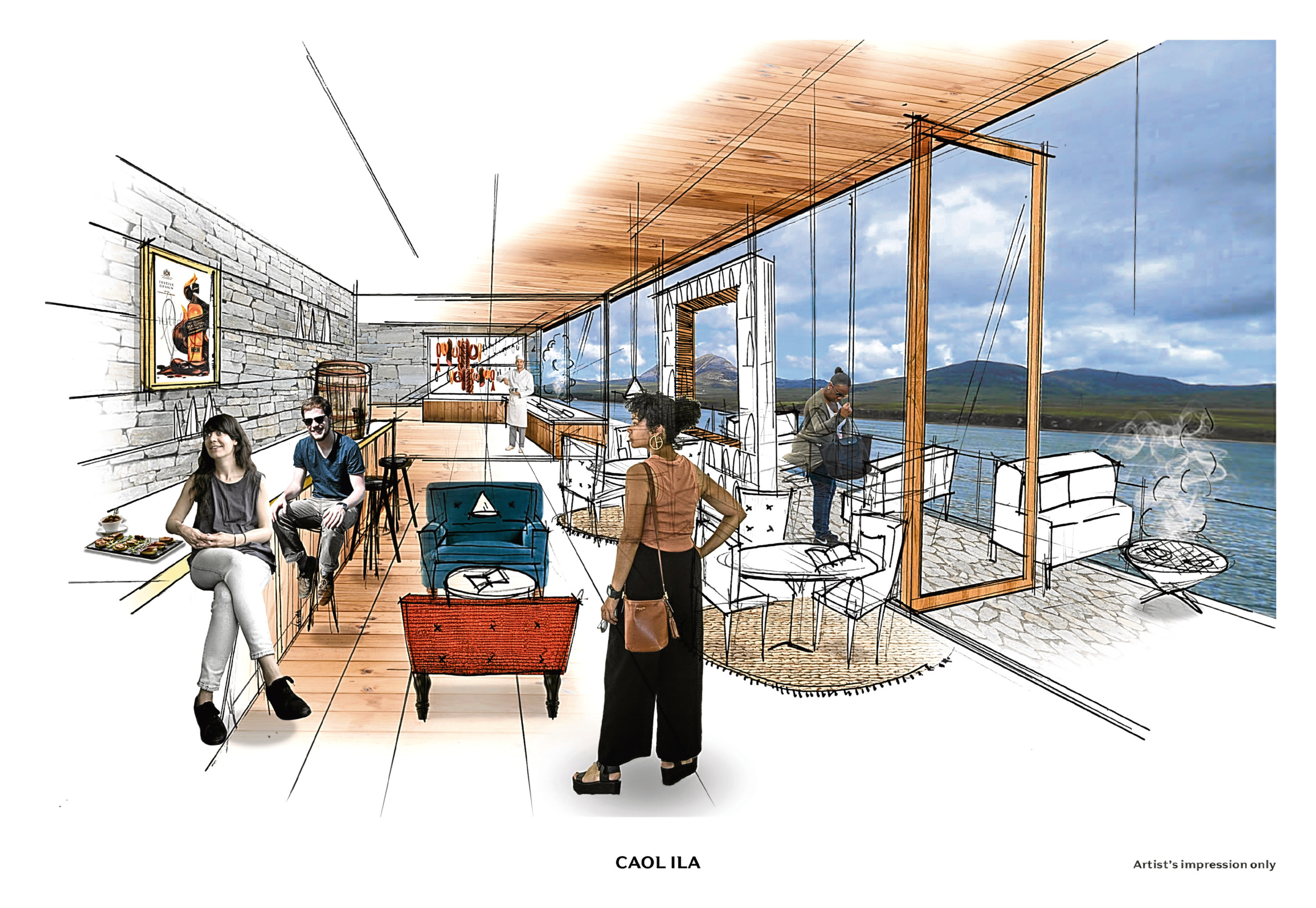 The brand new state-of-the-art visitor experience is to be created inside the warehouse of Caol Ila, which is to include a stunning bar with views across the Sound of Islay.
A footbridge will be incorporated into the roof of the warehouse from a new car park that will be located above the distillery, which developers have designed to be in keeping with the landscape in order to reduce the visual impact the development may present.
Councillor Alastair Redman said: "It is absolutely fantastic and it just shows our tremendous industrial and business growth on Islay, even more so with the direct flights now to the capital that will serve as a massive boost to tourism and islanders wishing to head the other way.
"This just shows Islay is really coming into its own. It really is wonderful to see our economy do so well and it will help with the depopulation question.
"By having quality, well-paid jobs we will keep young people on Islay, which in turn will keep our schools open and allow families to be raised here. So we really are getting the best of both worlds.
"It is really good to see this push for tourism on the island, and it will also work for secondary tourism in people using our shops and hotels. The knock on effects are very much welcomed."