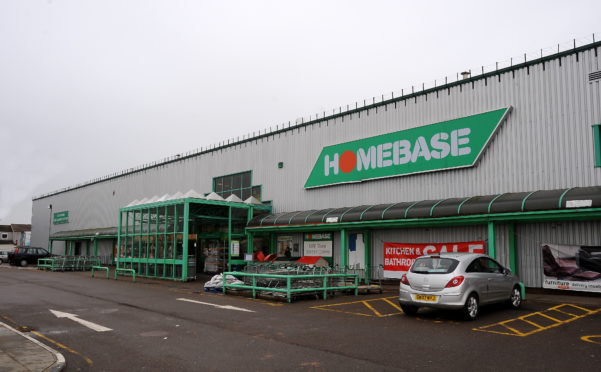 The Range has announced it will open its first Highlands superstore within weeks, bringing 80 jobs to Inverness.
Britain's fastest growing retailer is preparing to move into the Inverness Retail and Business Park, breathing life back into unit once filled by ailing DIY giant Homebase.
Bosses said 80 full-time and part-time jobs would be created, in positions ranging from store and department managers to warehouse assistants and retail administrators.
The news has been welcomed by city leaders who believe it shows the health of the retail sector within Inverness.
The firm's founder and boss Chris Dawson said: "Opening a new store is always an exciting moment for the company and Inverness is no exception.
"The job provision that comes with the new store should be a great boost to the local area."
The new superstore will offer products across 16 departments including arts and crafts, home interiors and DIY, alongside a family café and a large outdoor garden centre.
The warehouse has lain vacant for several months after the Inverness branch of Homebase became one of 42 to close across the country.
Renovations to the space are underway in preparation for the opening of The Range on Friday July 12.
Chief Executive of Inverness Chamber of Commerce, Stewart Nicol, said the development was testament to the "strength" of the city's economy.
He said: "I think it's excellent.
"The number of jobs being created is really positive for the city and it's good to see the retail park continue to be so active.
"I think it illustrates the strength there is in Inverness and the strength of the economy within the inner Moray Firth."
Deputy Provost of Inverness, Bet McAllister, said she was "delighted" to welcome the retailer to the city.
"It's absolutely fantastic news," she said.
"It's a nice big open space for The Range and its arrival will be welcomed with open arms by people in Inverness, especially those who are do-it-yourself kind of people.
"It might also stop people buying so much online. It's the best news I have heard in a while."
The retailer began trading in 1989, launching its first store in Plymouth under the name Chris Dawson Superstores (CDS).
Over the last 30 years the company has expanded considerably, with 170 stores currently in operation across the UK and Ireland.