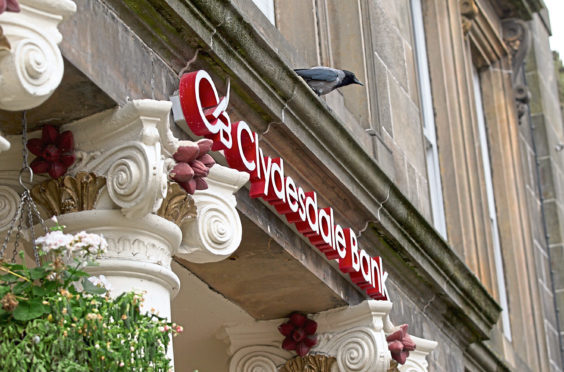 Residents of a Highland village have been left "outraged" following a decision to close their last remaining bank.
CYBG, owner of the Clydesdale Bank, has announced its Brora branch will close from August following a "difficult decision" claimed to meet "changing consumer demand".
The closure will leave customers with no permanent bank of any kind in the community, forcing them to travel more than 46 miles north or south to the nearest Clydesdale branches in Dingwall and Wick.
Representatives have been left reeling following the announcement, raising significant concern for the implications this closure will have on the vulnerable community.
Following the closure of the community's post office last year, East Sutherland and Edderton councillor Deirdre Mackay said she is "outraged" by the decision.
She said: "It's quite frankly outrageous. There has been no consultation with the community but what makes it worse is they have provided advice on services offered by the Post Office and we haven't had a permanent post office in Brora for over a year. It's really rubbed salt into the wound.
"For Clydesdale Bank to give advice on the service available by the post office, they haven't done their homework
"This decision has come out of the blue, there was no hint what so ever and it really took us off guard. The fact that there has been no consultation with the community is absolutely unacceptable and I have just been looking at the business and values on their website and one of their values is their dedication to local communities. Its empty words."
The branch on Victoria Road is one of five across Scotland set for closure in a matter of months following a downturn of 26% over the last five-years and a reduction in day-to-day footfall.
Fergus Murphy, Group Retail Director at CYBG, said: "We are committed to maintaining a national network of branches. Announcing plans to close branches is never easy and it's not a decision we take lightly. A number of factors are taken into consideration when reviewing our network, including branch usage, footfall and customer behaviour.
"Each branch is also assessed on an individual basis, carefully considering the impact on the local area, as well as alternative options."
Written confirmation of the closure will be distributed to customers 12 weeks in advance providing them details of alternative ways to manage their accounts, including through alternative branches or over the Post Office counter.
Branches in Arbroath, Glasgow, Largs and St Andrews are also set to close, leaving 62 branches across Scotland.