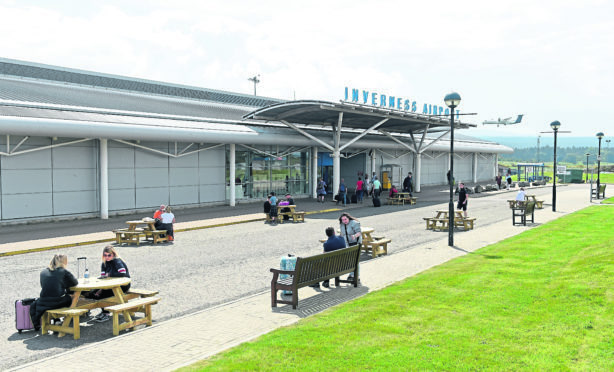 A strike by air traffic controllers over a "double digit" pay award will close six airports across the north for 24 hours.
It had been hoped that negotiations between Highlands and Islands Airports Limited (Hial) and trade union Prospect would have resolved the dispute, which dates back to April 2018.
However, talks with arbitration service ACAS, broke down last week and with no further talks planned – strike action was called for May 23.
Airports directly affected by the industrial action are Inverness, Wick, Kirkwall, Sumburgh, Stornoway, Benbecula and Dundee.
David Avery, Prospect negotiations officer, said: "The fact of the matter is that air traffic control officers who are employed by Hial are paid 10 % less than other airports in the UK, I know this because my job is to negotiate salary settlements.
"It is unreasonable to think that officers should be paid significantly less than the rest of the industry. Hial seem to have no leeway to negotiate. Why should our members be paid less than the average industry salary and be expected to do the same job.
"If Hial want to prevent disruption across the Highlands on May 23 and throughout the busy summer period until August, then Scottish Ministers need to intervene."
The average salary for air traffic control officers in Inverness is £73,000, while at other Hial airports it is £58,000.
A Scottish government spokesman said: "Hial has implemented a pay rise for all staff, which is a significant improvement on previous years, as well as significantly increasing their contribution to their pension scheme in order to maintain this benefit for employees.
"It is disappointing the union has announced strike action, which will clearly impact passengers. We continue to encourage both Prospect and Hial to return to discussions around a retention allowance for air traffic controllers and to work towards a resolution to the pay dispute."
Hial managing director Inglis Lyon, said: "We are bitterly disappointed talks have not delivered a resolution.
"The union continues to insist on a double-digit wage increase that greatly exceeds government pay policy.
"In addition, the evidence provided in the analysis of air traffic controller pay at non-Hial airports that Prospect jointly undertook with Hial does not support a double-digit pay award.
"We are progressing on the assumption strike action will go ahead. We will work closely with our airlines to minimise potential disruption wherever possible."