Three years on from a devastating motorcycle accident, former judo star Stephanie Inglis still can't believe what happened to her
By
Stuart Findlay
Three years on from a devastating motorcycle accident which nearly killed her, Stephanie Inglis feels lucky more than anything else.
The former Commonwealth Games judo silver medalist suffered a serious brain injury and was left fighting for her life following the accident in Vietnam on May 10, 2016.
Although she has managed to rebuild her life, doctors have warned that another head injury could prove fatal and as a result, a return to the mat and the sport she adores remains off the cards.
On the third anniversary of her accident, she outlined the toll her recovery had taken not just on her physical health, but her mental health as well.
"It has been a long journey," Stephanie said. "I always feel lucky, there's more to life than judo and I'm so glad to be here.
"But it's also frustrating that I can't do the things I used to be able to do. Sometimes I get angry and annoyed that my life has taken this turn, I might rant and get it off my chest.
"Then I'll re-assess it and remember how lucky I am to be here and how far I have come."
Inverness judo hero wakes from coma and reaches for dad's hand
Alone in a foreign hospital and given just a one percent chance of survival, the prognosis looked extremely grim.
But miraculously, she pulled through and woke up six weeks after the accident without any memory of it.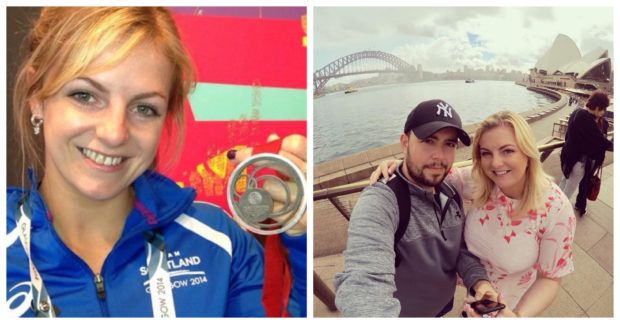 Her story captured the nation's heart as family, friends and strangers across Scotland raised more than £300,000 to bring her back home to allow her to begin her recovery.
Stephanie, a former pupil at Inverness's Millburn Academy who grew up in Daviot, is now living happily in Dunfermline in a house she owns with long-term partner Ally Morrison and working as an assistant manager at Enterprise Rent-A-Car at Edinburgh Airport.
Like anyone else though, she still has her ups and downs.
Having started judo at the age of four, it was a huge part of Stephanie's life and being told of the risks returning to the sport could pose by surgeons was a huge setback.
"What I've been through has affected my mental health," she said. "I definitely feel like I'm a different person.
"I have kept my distance from judo recently because it's hard to take that I can no longer do the sport I love.
"I have this confidence in myself after my accident that if I could come through that, there's nothing that could stand in the way of a judo career.
"The fact I can't test that theory is very frustrating."
Stephanie was a key part of a historic Commonwealth Games for Scottish judo in 2014.
As part of a 14-strong team, they broke the record for being the most successful sport for Scotland at a Commonwealth Games, in front of a passionate home crowd in Glasgow.
A knee injury suffered in qualifying ruled her out of the 2016 Olympics in Rio de Janeiro and with that off the table, she took on an internship in Vietnam to teach English to under-privileged children.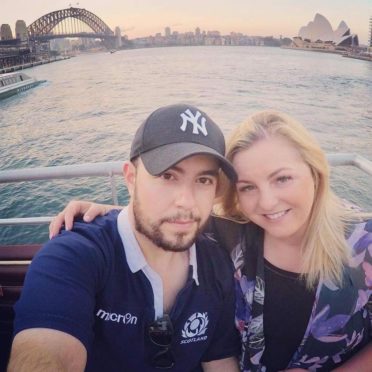 Stephanie's parents and sister Stacey, who lives nearby in Dunfermline, have been a huge support to her during her recovery and she credits her partner Ally's help as invaluable.
Stephanie said: "Even years later, it still feels crazy to think about. It's a struggle when I think too much about how I nearly died.
"It goes round and round my head and I end up having to go to the gym and get on the treadmill and knacker myself out to get it out of my head."
When she's not working, she still takes time to visit schools in her area to promote judo and share her remarkable story.
Judo star Stephanie Inglis meets one of many who helped bring her home
Stephanie isn't actively involved in her favourite sport anymore but is still hoping to return to some form of coaching in the future.
While the frustration of missing out on continuing her career in judo is still there, it's tempered by the fact that her recovery three years after she was so badly injured has been nothing short of remarkable.
Best 9 of 2018 what a year! Have a great Hogmanay folks I hope 2019 is full of laughs, love, adventure and good health for you all ???? set new goals and go after them! ???? pic.twitter.com/wagYIblULa

— Stephanie Inglis (@stephinglisjudo) December 31, 2018
A team of physiotherapists, occupational therapists and speech therapists helped Stephanie learn how to walk and talk again, things that doctors did not think would be possible.
She's now throwing her energy into her blossoming career with Enterprise, improving her fitness and inspiring young minds with her school visits.
"As soon as I got out of hospital I wanted to be back living independently and back to fitness, that was always my end goal," Stephanie said.
"I'm living proof for anyone going through tough times that even if it is bad now, with perseverance you will get there."