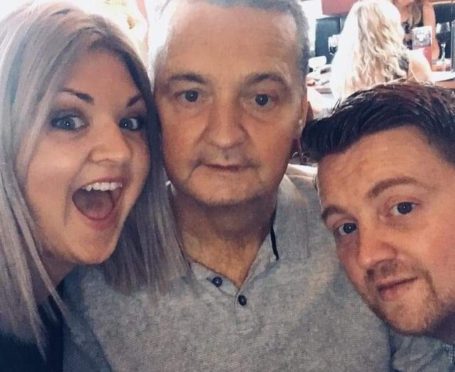 An army of supporters are preparing to climb the UK's tallest mountain in memory of an Inverness football coach.
Sandy Corcoran, founder of Inverness City Ladies, had lived with type one diabetes for several years before going onto develop kidney failure.
After being sick for more than four years, he passed away three days before Christmas, leaving behind his devastated wife Valerie, son Steven, 35, and daughter Ashley Mackinnon, 32, as well as six grandchildren.
In an effort to keep his memory alive and provide support to Raigmore Hospital's renal unit – where Mr Corcoran underwent lengthy dialysis sessions – the family launched Sandy's Army with a pledge to raise £10,000 for the department.
Mrs Mackinnon spoke highly of the support her dad received at the unit.
She said: "They were exceptional with my dad. They made everything, not easier because it wasn't easy; they were exceptional with him. They care about him; he wasn't just a number. They sort of became a big family.
"My dad was never in hospital on his own, we were always with him every day so they were fantastic. My dad would be so happy me doing something for them. I used to take lasagne into them and he was just so chuffed the nurses were getting something so he would be so happy that we have done something for them.
"Obviously this is meant to help the renal unit but 100% it was to make my dad happy."
Following a number of fundraising events – including one to mark what would have been the coach's 60th birthday – the family have so far raised more than £8,200.
With less than £2,000 needed to reach their ambitious target, the family are preparing to climb Ben Nevis on August 10 alongside 20 of his former players.
More than 60 people have so far signed up for the event which Mrs Mackinnon says will help push her total over the edge.
She added: "I wish he could see what people have done in his memory. If I could have one wish it wouldn't be to win the lottery it would be that my dad knew how important he was to people because I think you can't get better than that."