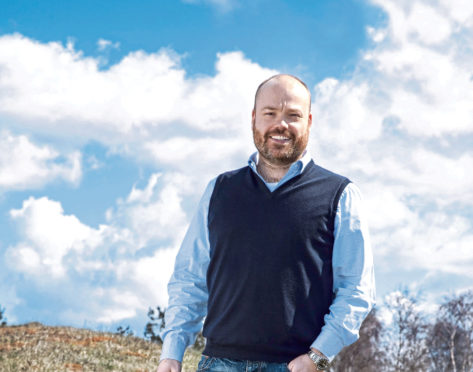 Scotland's largest landowner has been given the go-ahead to sell alcohol at his latest tourism venture in the Highlands – including the operation of an honesty bar.
Lundies House in Tongue is a three-storey detached former manse which has been totally refurbished into as a boutique hotel by Wildland Ltd, run by Anders and Anne Holch Povlsen.
The couple recently suffered the tragedy of three of their four children being killed in the Sri Lanka terrorist attack.
In Tongue, Sutherland, the couple have renovated three properties, including Lundies House manse.
It will have four letting bedrooms and public rooms including dining room, drawing room, study and afunction room located adjacent to the A836 road in the village of Tongue.
A further four bedrooms are located within a separate single storey steading building in the grounds.
There are ornamental gardens and vegetable gardens. The garden ground has been identified as an outdoor eating and drinking area and, from time to time, a marquee or other temporary structure may be erected in the grounds in support of functions and events.
There is no permanent bar counter on the premises but they applied to operate an "honesty bar".
Their application for a drinks' licence was yesterday approved by the Highland Council licensing board without any debate.
The former manse is named after its first resident, the Reverend Lundy. The company has used local supplies and tradespeople to transform the former 17th Century building.
It has taken two years to refurbish.
The house is due to open this summer as a guesthouse, employing five staff.
Wildland said it hopes to encourage applications from local people.
Mr Holch Povlsen, 46, is Denmark's wealthiest man and with his wife Anne holds more than 200,000 acres of the Scottish Highlands.
They set up the company Wildland in 2007 with the stated aim of restoring and conserving landscapes for future generations.
Mr Holch Povlsen made his fortune from wholesale fashion business Bestseller. He is also the biggest single shareholder in fashion retailer Asos.