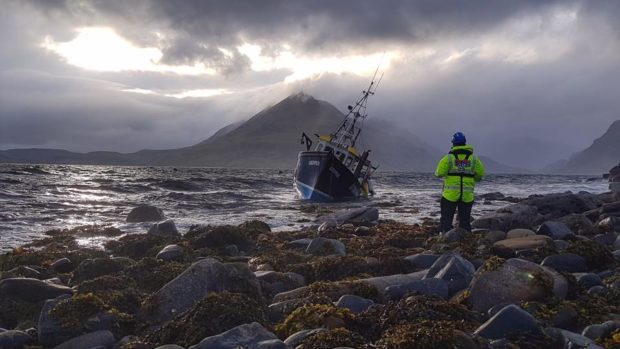 Two coastguard rescue teams were sent to assist a stranded fishing vessel on Skye after it broke free from its mooring and came aground on the shore.
Both coast rescue teams from Portree and Kyle were sent to the scene at Elgol where the vessel, named Calypso, had been spotted by a member of the public drifting in open water and headed towards rocks on the shoreline.
The concerned member of the public reported the incident to the coastguard at 7.10pm yesterday, with both coastguard teams diverting after the conclusion of an earlier incident.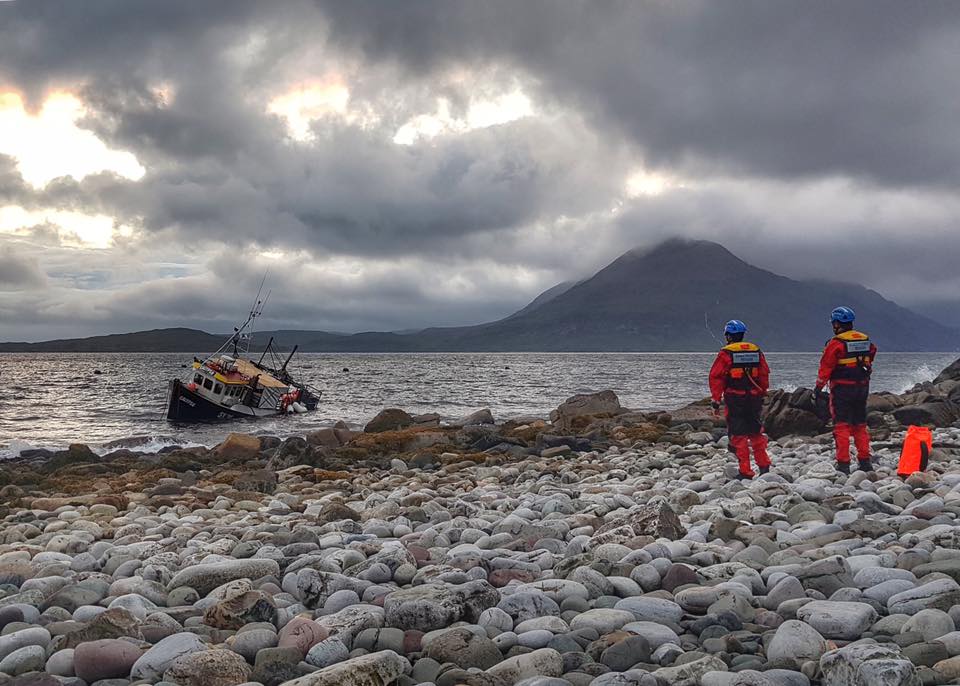 A spokesman said: "We received a call at 7.10pm from a concerned member of the public who spotted a boat that appeared to have broken its mooring or come off its anchor.
"The vessel washed up on a pebble shore.
"We were able to contact the owner before a couple of local fishing vessels attempted to refloat the vessel, but this proved unsuccessful.
"We are working with the owner to have the vessel removed as soon as is possible."
Craig Wilson, skipper of the Calypso, said: "I was totally shocked to see my boat away from her mooring. It's not really something you expect to happen and to be honest I am pretty gutted.
"It has not been long since I took on my own boat so this is a bit of a sucker punch.
"The coastguard team were top notch though. They really helped me out when I needed it.
"Unfortunately there appears to be quite a bit of damage to the underside, so, for the foreseeable, we will be working to get her back into shape so we can get back to doing our job."