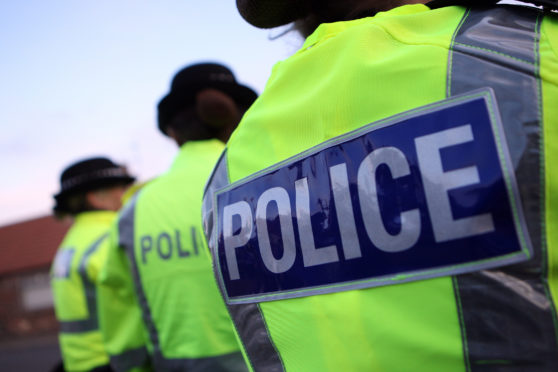 An air machine used for inflating tyres was damaged at a Morrisons supermarket in Fort William during an attempted break-in.
The incident, during which an unsuccessful attempt was made to force entry to the petrol station, took place shortly after 1am on Tuesday.
There were also signs of disturbance around the main entrance to the store and a car parked outside the supermarket was vandalised.
Police are looking to speak to a man who was  seen in the area at the time.
He is described as being around 5ft 10in, of stocky build with scruffy dark hair and wearing a head torch.
Constable David Mockett said: "We would urge anyone who may have been in the area around that time to come forward if they think they've seen anything suspicious, even if it did not seem of much significance at the time.
"You can contact police on 101, quoting reference NJ1584/19, or Crimestoppers on 0800 555 111."