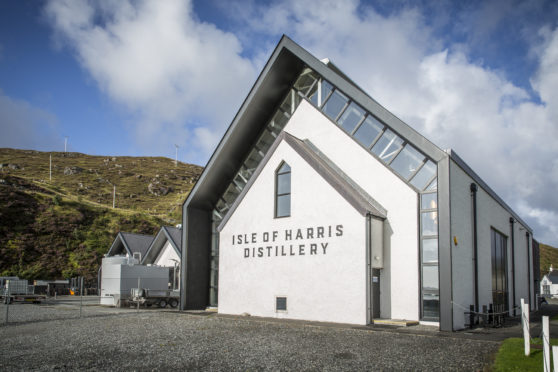 A distillery in the Outer Hebrides is aiming to map the massive depopulation of its island.
The Isle of Harris Distillery says it wants to address the "pressing issues" of population decline.
It has linked up with genealogist Bill Lawson of the Seallam! visitor centre in Northton on Harris, which will chart personal memories with interactive technology to show the widespread scale settlement of Outer Hebrideans worldwide. North and South America, South Africa, Australia and even the Falklands all feature so far.
The Diaspora Project wants to hear from families whose ancestors left the island – and even from more recent departures.
An interactive map shows where islanders have settled around the world.
---
Local and Proud: Follow our new Facebook page dedicated to the Highlands and Islands
---
"One of the defining aims of the Isle of Harris Distillery is to address the pressing issues surrounding population decline here in the Outer Hebrides," said the distillery.
"During the 1950s, nearly 4000 people lived in Harris but today the number is half that, a figure reflected in The 1,916 endeavour.
"It promises to be a long and fascinating exploration of the past but always with an eye on a positive future. It may also be a painful story at times, but not one we'll shrink from telling.
"We're grateful to be supported in this project by the wonderful Bill Lawson from the Seallam centre in nearby Northton. His lifetime of invaluable knowledge and research will be our guide as we go.
"A new interactive online map will be a repository for the stories we uncover together, and we hope to watch it grow as we trace the epic voyages and the adventurous souls who made them over the last two centuries.
"We invite you to share your Isle of Harris connections with us too. If you, your parents, grandparents or great-grandparents have ties to our island then we'd love to hear from you.
"Tell us all about your familial links to our island home, and we'll add your story to the map along with any photographs or information you're happy to share."