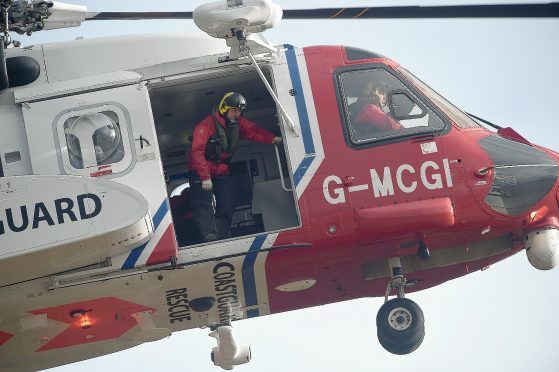 North police have praised the area's mountain rescue teams as they revelaed more than 350 operations have been conducted across the region in the past year.
Thousands of intrepid climbers venture into the hills – but a host of devoted volunteers giving up their time and expertise for when things go wrong.
In the past year, the 10 mountain rescue teams covering the Highlands and Islands area assisted on 358 incidents – more than 11,000 hours of work out in the field.
Chief Superintendent George Macdonald, Highland & Islands divisional commander, paid tribute to the teams' dedication to saving lives, calling them an "inspiration".
He said: "We are fortunate to work closely with the committed and courageous volunteers who make up the mountain rescue teams.
"Their willingness and ability to deploy in the most challenging of circumstances in order to help save lives is inspiring and their contribution in preserving life and locating those lost should never be taken for granted."
Many overdue or lost walkers are traced in the in the initial stages of any search which is treated as a mountain rescue.
One of the most extreme incidents faced by teams on the west coast this year was a large scale avalanche on Ben Nevis which left three men dead and another seriously injured.
Swiss National Mathieu Biselx, 30 – the sole survivor of the ordeal – was climbing the UK's highest peak with his three friends Raphael Aymon, Cedric Ravimet and Adrien Robez-Masson when they were hit by the devastating avalanche.
Police were first alerted to the incident shortly after 11.50am on March 12 before coordinating a mountain rescue operation at Number 5 Gully.
Dozens of mountaineers from Lochaber Mountain rescue and Glencoe Mountain Rescue teams faced blustery conditions during the six hour operation as they carried the casualties to safety.
The search and rescue helicopter was also dispatched to the scene but was unable to assist due to the conditions on the hill.
In numbers
10: A total of 10 mountain rescue teams cover the Highlands and Islands.
358: The number of incidents responded to by mountain rescue teams in the last year.
800: More than 800 mountain rescue volunteers are devoting their time each year to the cause.
1965: The year Scottish Mountain Rescue was founded.
11,000: The hours spent by teams on the ground.