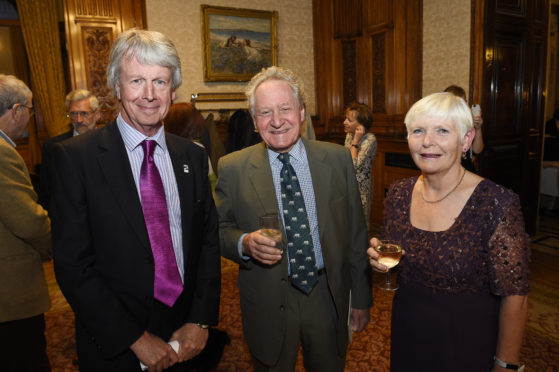 A woman from Argyll and Bute has been commended for her contribution to the local community with a British Empire Medal.
Jane Elizabeth Mayo, 74, chairman of the Campbeltown Community Business Ltd was recognised for her service to cultural heritage, business and charity in the region.
She said: "I'm excited and a bit overwhelmed. It was such a surprise."
After retiring from the publishing industry, Mrs Mayo moved with her husband David, 76, to his family home in Campbeltown.
In an effort to do her bit for the local community, Mrs May became chairwoman of Campbeltown Community Business, overseeing the restoration of The Picture House in Campbeltown.
It was an uphill battle to obtain funding, but the £3.5 million restoration project eventually began to take shape.
"The Picture House was in a very poor state but there was always the prospect of restoring it and gradually, with the help of many people, it became possible.
"So many people have been involved in this, particularly the people of Campbeltown because it's always been run – for over 100 years- by the people of of the town.
"This is a huge accolade for the town, really. I just happened to be the one that was there at the end."
With her husband taking on the role of project director, Mrs Mayo feels the accolade is a celebration of both their achievements.
She added: "He has been absolutely beside me all the way and a huge part of this achievement.
"He was project director of the restoration, so a key member of the team. It's lovely to have done something like this together.
"It's a shame we can't have it jointly. He was crucial to it. All our lives we have wanted to work together and achieve something, so it's been lovely to do it in retirement."
Meanwhile, Special Constable Donald Ewen Dugald MacInnes Darroch from the Isle of Jura was awarded an MBE for his services to law and order.