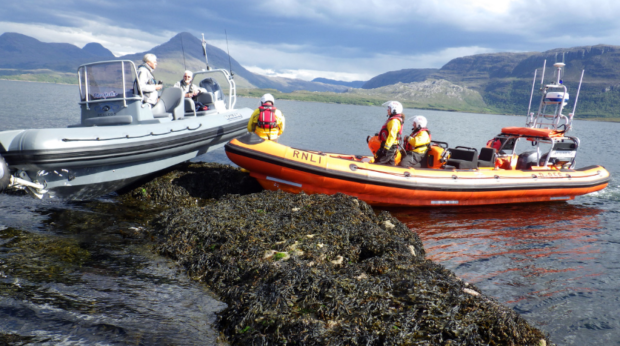 Lifeboat crews were called out after a boat ran aground on rocks in Wester Ross.
There were six people on board the 23ft inflatable boat when the incident occurred off Torridon yesterday. They set off flares after running aground on the "rapidly dropping tide".
Kyle lifeboat Spirit of Fred. Olsen launched at 3:52pm after the UK Coastguard received reports of flares being sighted in the Torridon area.
A statement from the RNLI explained the crew arrived arrived on scene at 4:44pm to find the RIB hard aground, and quickly put a crew member onboard the casualty vessel to assess the situation and ensure that no-one was injured.
"With it confirmed that everyone was safe and well, and Portree lifeboat en route, the Kyle crew started to transfer the people from the casualty vessel onto the lifeboat," the statement reads.
"A short time later Portree lifeboat arrived on scene, and they were then transferred onto the larger lifeboat.
"As the RIB was stuck fast on the rocks, and with no way to confirm that the boat was watertight, it was decided that the best course of action was to wait on scene until the tide turned and the boat refloated.  Shortly before 6:30pm, the RIB successfully floated free of the rocks and both lifeboats were stood down and could return to their respective stations."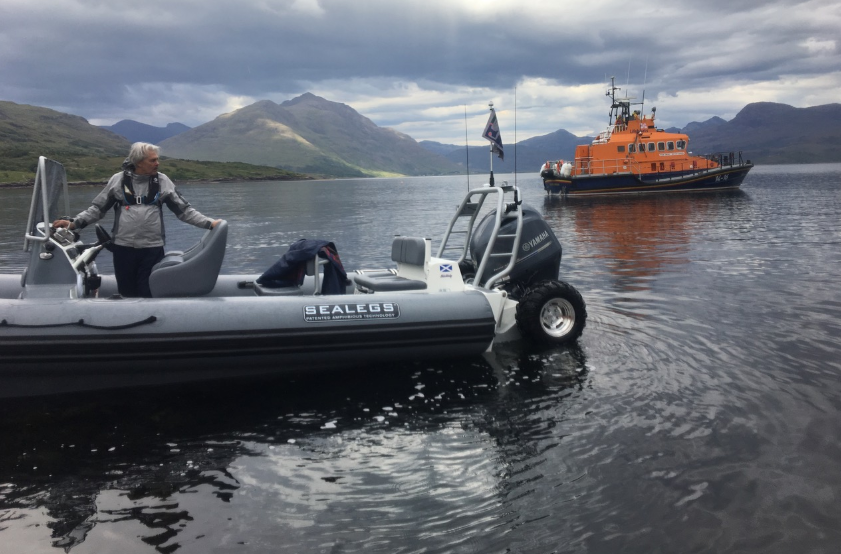 Kyle lifeboat arrived back on station at 7:30pm, and was refueled and made ready for service by 8.00pm.
A Kyle RNLI spokesperson added: 'The crew of the casualty vessel were very well equipped, and did the correct thing.  After running aground and with patchy VHF radio coverage, they had tried attracting attention by using visual signals and an air horn.  When this proved unsuccessful, they set off flares to attract the attention of the passing vessel."