VisitScotland has sponsored an iconic statue for Inverness as part of the Oor Wullie's BIG Bucket Trail.
"Oor Nevis" will be one of 10 statues to be placed across Inverness, with around 200 statues also dotted around Aberdeen, Dundee, Edinburgh and Glasgow.
Douglas Roulston was the artist behind the creation which aimed to capture the rugged beauty of the Highlands with a view from the top of Ben Nevis.
Oor Nevis has already been on quite a journey having been carried to the summit of Ben Nevis.
The statue was also taken to the UCI Mountain Bike World Cup in Fort William where he met, and was signed by, professional street trials rider Danny MacAskill.
The art trail will run for 11 weeks from June 17 until August, helping to raise vital funds for The Archie Foundation.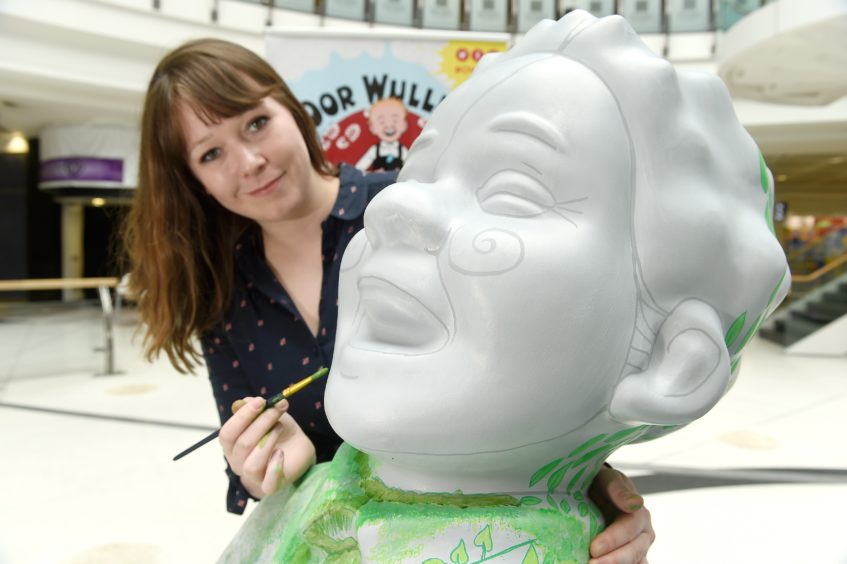 This comes just one month after local illustrator and graphic designer Claire Maclean spent five hours at the Eastgate Shopping Centre in Inverness working on her iconic design for Scotland's favourite son giving him a "natural look".
Her design depicts Oor Wullie as an ancient stone statue, eroded over time and covered in plants, mosses and colourful lichen.