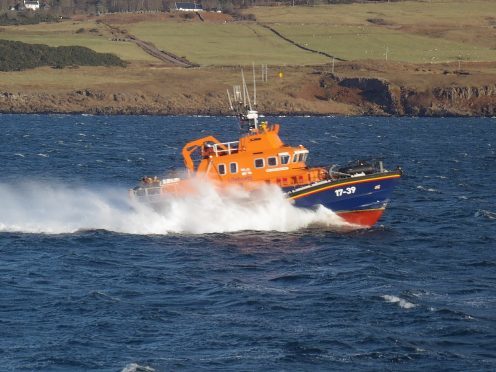 Two rescue teams were earlier today diverted from an incident to assist a 61-year-old woman who had sustained a broken leg at Fingals Cave on Staffa.
The incident was reported to the coastguard at 1.50pm, just as the Tobermory lifeboat and Coll coast rescue team were in the process of towing a fishing vessel with two persons on board to Arinagour Harbour on Coll.
The lifeboat and coast rescue team had taken the fishing vessel under tow from Crossapool Bay after it had broken down shortly before 11.55am.
Upon the revelation that their assistance was required elsewhere, both teams immediately diverted to assist the female casualty.
A coastguard spokesman said: "Both the Tobermory lifeboat and Coll coast rescue team diverted to Staffa to assist a 61-year-old female who had broken her leg at Fingal's Cave.
"Assistance was provided to the female as she had to be evacuated out of the cave.
"Rescue 151 from Inverness was sent to assist and evacuated the casualty by winch off the island to Torlundy, near Fort William, before the casualty was taken onto the Belford Hospital.
"Fort William coast rescue team also provided assistance by manning the landing site at Torlundy."
The helicopter arrived at Fort William at 5.30pm.