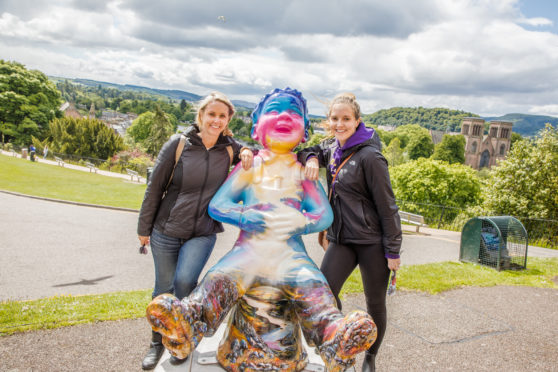 Oor Wullie sculptures have now taken up residency at their Inverness homes, having been strategically placed at some of the most beautiful areas in the city.
But one special location fit for a king has been reserved for the sculpture entitled Oor Nevis.
Oor Nevis already has its own incredible tale to tell and today it takes pride of place next to Inverness Castle.
Sponsored by VisitScotland, Oor Nevis will sit in front of the entrance to the 19th-century castle for the next 11 weeks, alongside the nine other Wullie's dotted around other locations in the Highland capital.
It has already been to the top of the UK's tallest peak, which it is named after, after a group of 13 hardy climbers took it to the top of Ben Nevis in May.
Artist Douglas Roulston said: "I jumped at the chance to work with VisitScotland for Oor Wullie's Big Bucket Trail.
"I wanted to produce a design that showcased Scotland's landscape, so the view from the top of the country's highest peak made perfect sense."
Chris Taylor, VisitScotland's regional leadership director, said: "I hope the statue inspires visitors to Inverness to see more of Scotland, which will be a major benefit to our economy."