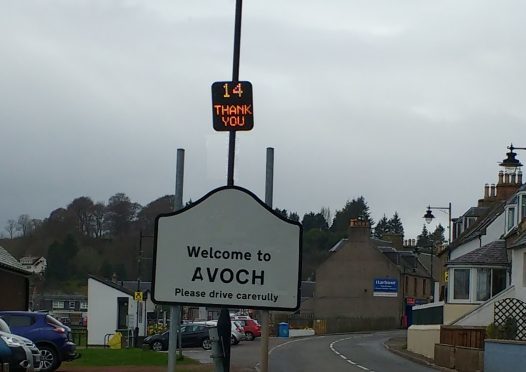 A Black Isle community council is making an urgent appeal for more members to prevent it from being put into abeyance.
Avoch & Killen chairwoman Sarah Dunton says the negative impact on the village without a community council would be significant.
The work of the community council as statutory consultees in planning applications, and the numerous projects it is involved with around the village including the Christmas lights, would stop, Mrs Dunton said.
She has been chairwoman of the community council for four years, and a member for a further four.
She was planning to step down last year along with secretary Mary Smyth, but with no-one coming forward from the community to fill their positions, both have stayed on.
However, crunch time is looming, with the treasurer stepping down permanently in November after nearly 15 years, and more members, particularly office bearers, needed by the end of the year to avoid the community council being put in abeyance.
Mrs Dunton said: "We had three people come along to our last meeting, but none could really make the commitment.
"People are quite daunted by it, but we have changed the way we work to delegate Highland Council business to our local councillors.
"That side used to take up 30 hours of my week, but now it's down to around one hour."
Current projects that would suffer without the community council include tackling dog poo with bag dispensers, Mrs Dunton said, along with replacing the community benches, getting a Welcome to Avoch sign in place, looking after the village's walks, information panels and leaflets, volunteer maintenance such as trimming trees around the playground, and getting the Christmas lights up.
Mrs Dunton said: "We have 12 Christmas lights and are insured as a community council to put them up and take them down. The insurance ends if the community council stops."
Avoch has two major developments in the planning pipeline, 34 homes approved for the Memorial Field, Station Road and more than 40 proposed at Rosehaugh estate.
Mrs Dunton said: "We were able to express our concerns about Memorial Field and we have concerns about Rosehaugh.
"With no community council we don't have a say."
Black Isle councillor Gordon Adam said: "Avoch and Killen community council has worked diligently and effectively under the leadership of Sarah Dunton.
"I believe it is very important they keep going at a time when Highland Council is working to devolve funding and decision making to more local levels.
"In the future local communities should have a greater say in funding priorities, and healthy community councils will play a key role in this.
"I would encourage people with an interest in the future of Avoch and Killen to put themselves forward for election to the community council."
The community council's next meeting is on Tuesday, September 3, at 7.30pm in Avoch primary school.