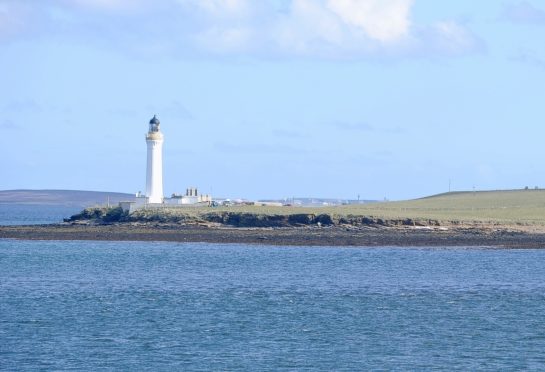 A German battleship's ship's bell will return to Orkney to toll once again over the watery graveyard of the world's biggest single loss of shipping in one day.
The bell from the once-mighty battlecruiser Von der Tann is being brought from Germany by the grandson of the officer who gave the historic command to scuttle.
At the time of her construction, the Von der Tann was the fastest dreadnought-type warship afloat, capable of reaching speeds in excess of 27 knots.
She participated in a number of fleet actions during WW1, including several bombardments of the English coast and was present at the Battle of Jutland, where she destroyed the British battlecruiser HMS Indefatigable in the opening minutes of the engagement.
Following the end of the war in November 1918, the Von der Tann, along with most of the High Seas Fleet, was interned at Scapa Flow pending a decision by the Allies as to the fate of the fleet.
The Von der Tann was raised in 1930, and scrapped at Rosyth from 1931 to 1934.
Now its bell will poignantly mark the centenary by being rung by Yorck-Ludwig von Reuter in an emotional link to his grandfather 100 years earlier.
Nick Jellicoe, grandson of Britain's naval commander in 1916, Admiral Sir John Jellicoe, said he had also wanted to bring the bell from the German battlecruiser SMS Derfflinger back. It now stands at the Church of St Michael's on Eriskay in the Outer Hebrides.
"That would have been even more symbolic – they both fought at Jutland, they were broken up in the same Scottish yard a week apart and I got to know the gunnery officer's grandson well," said Mr Jellicoe, of the Scapa Flow Centenary Initiative.