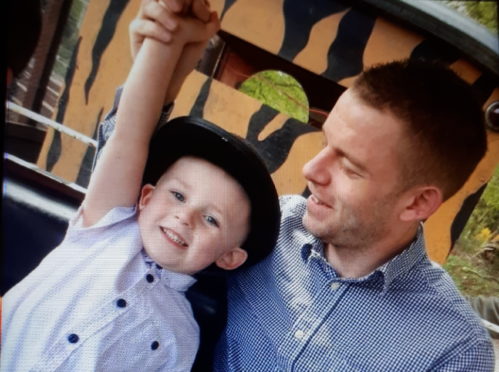 The family of a an "adored" Tain dad have issued a heartfelt appeal to encourage as many motorcyclists as possible to join a final farewell to their loved one.
James Lynagh died during an early-morning crash in Inverness on Saturday while out on his blue Suzuki GSF600 on the city's Culduthel Road.
Yesterday, Mr Lynagh's sister Kerry issued an appeal to bikers to encourage as many as possible to attend his funeral, which is scheduled to take place on Monday.
Miss Lynagh said: "We were brought up on bikes and have been around them ever since we were kids.
"A lot of James' friends around Tain have their own bikes and with the motocross track here we know there are lots of riders.
"This was James' passion and we would be appreciative if as many as possible would join us to see him off.
"We have permission for motocrossers to follow on Monday at walking pace and we will be meeting at Seaforth Road at 12.30pm.
Probe to investigate police involvement prior to fatal motorbike crash in Inverness
"It is what James would have wanted – as many bikes and as much noise as possible."
Earlier this week, Miss Lynagh and her mother Rosie McCann said the 33-year-old father-of-one would be greatly missed.
They thanked the community for their care and kindness and said that Mr Lynagh "really did live his life to the full".
Police are still continuing to investigate the early morning crash, with an appeal launched for witnesses to come forward.
Road policing sergeant Chris Murray said: "Our thoughts remain with the family and friends of James at this difficult time.
"We are continuing to investigate the circumstances of the collision and are appealing for witnesses, specifically the owner of a Mercedes private hire or taxi vehicle which was in the Culduthel Road area around 3.15am who may have seen the motorcycle prior to the collision.
"Anyone with information can call us on 101."
A separate investigation has also been launched by the Police Investigation and Review Commission (Pirc) to review the actions of police officers in the lead-up to the incident.
The investigation has been launched on the back of a referral to Pirc by the Crown Office and Procurator Fiscal Service (COPFS), with investigating officers visiting the family yesterday.