Residents of a Highland town have spoken of their devastation after torrential flash-floods damaged their homes for a second time.
Emergency crews were called to Burn Place on the A834 Dingwall to Strathpeffer road at about 7pm on Wednesday evening following reports that the area was under water.
The incident arose after more than a month's worth of rain fell in just a matter of hours affecting various areas including High Street and Gladstone Avenue.
Crews used pumps to remove the worst of the water as residents used sand bags as blockades in an effort to protect their livelihood.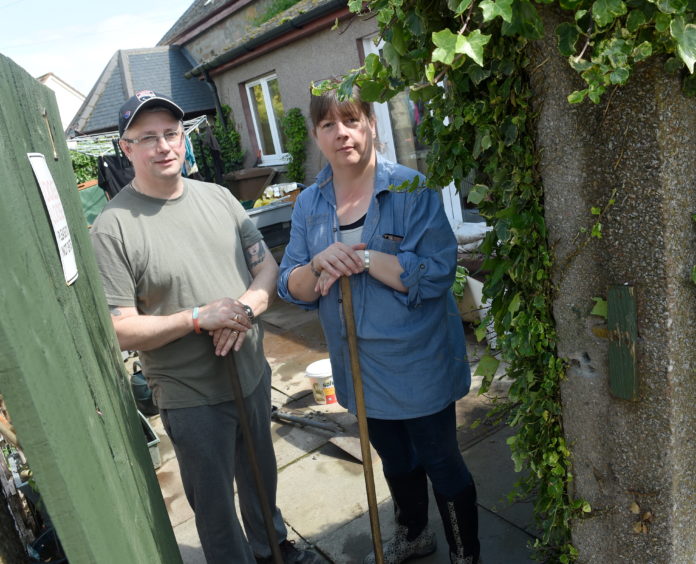 Despite their best efforts several properties were left waterlogged, leading to the destruction of Lynn Tucker, 50, and her husband Damian's, 46, brand new car.
She explained: "I went out last night about 6.30pm and the rain was really heavy but I went out anyway. My husband then phoned me and said you better come home or you won't get home.
"Downstairs was completely flooded out. Most of it is dry now but we don't know what has happened under the floors as they are all wood. We have had to rip up the linoleum. Our car was also stuck in the garage as the electrics went on the garage so the car began filling up with water. It was a brand new car. I don't know where to start; we are just collecting up all the muck."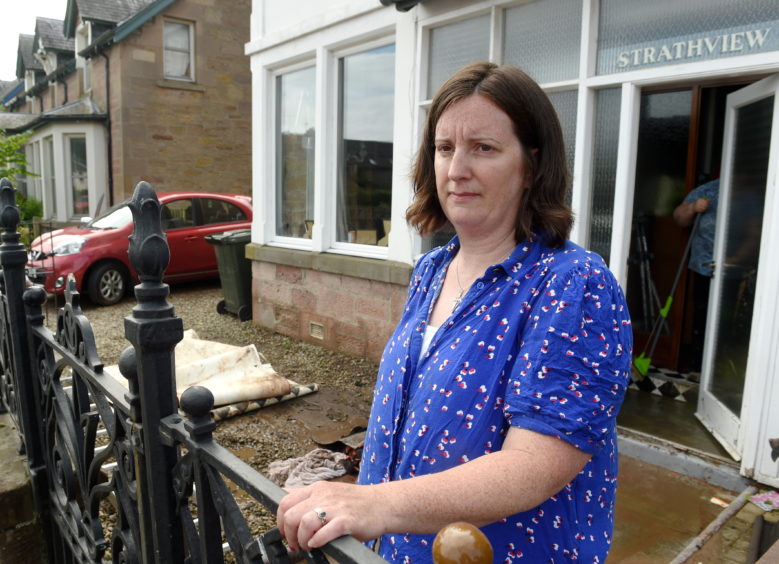 Meanwhile, fellow neighbour Michelle Wallace, 42, had her two young nieces visiting when tragedy struck.
She said: "By 6.20pm the water kept coming up and within the hour it was all through the house. The carpets in the living room and all the soft furnishings have to go."
The incident is the second of its kind for the local area after severe flooding left a path of destruction in 2006.
Officials from SEPA identified the area as a 'potentially vulnerable' as heavy downpours swept across the north on Wednesday.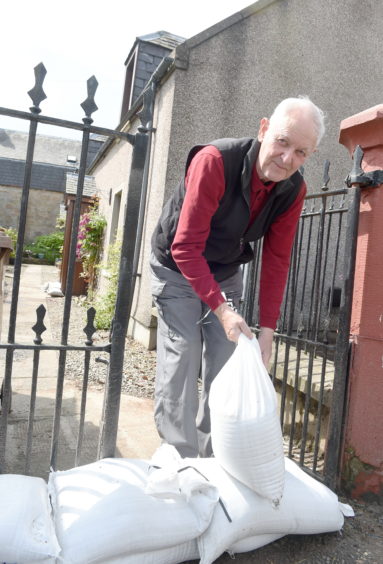 Donnie MacBain's 92-year-old mother-in-law and 89-year-old father-in-law were left stranded on the second floor of their home after more than two feet of water flooded in.
He said: "They were in bits. Last night they wanted to come down but they couldn't because of the water in the house.
"Wheelie bins were floating down the street and a lot of people took photographs. It all happened too quickly."
Fire crews from Dingwall, Inverness, Invergordon and Beauly were all dispatched to the scene on Wednesday evening to assist local residents.
Meanwhile, council officials remained on site yesterday cleaning the drains and clearing away debris.
Tracey Urry, Highland Council's Head of Roads and Transport said: "Since the last severe flooding in Dingwall in 2006, The Highland Council has invested considerably in flood defence measures including the installation of video monitoring and trigger alarms for flooding.
"The sheer volume of rainfall last evening over a very short period (around 45mm in just 15 minutes) caused large amounts of debris (including plastic pipes) to be washed down stream contributed to the flooding."